'We Have Won': Women Celebrate the End of Essure
Published July 27, 2018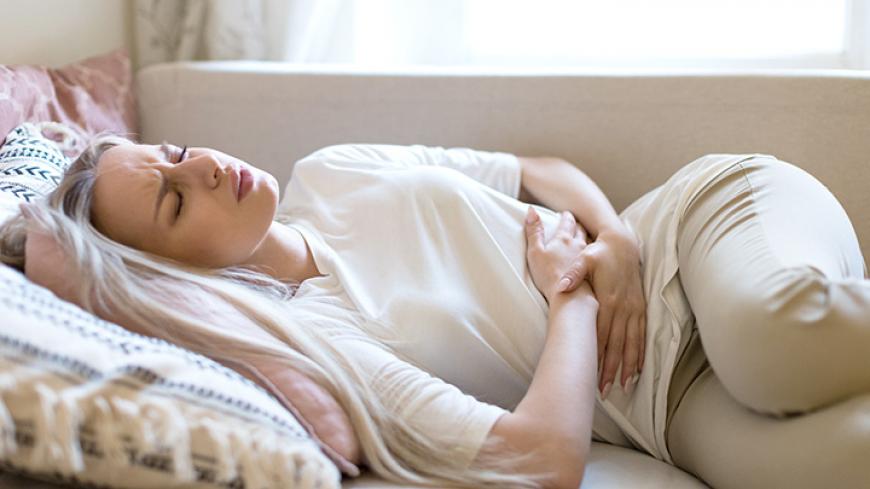 Bayer claims they are withdrawing Essure due to "inaccurate and misleading publicity," but the number of Essure adverse events tell a different story.
On July 20, 2018, Bayer announced they would stop selling Essure, their permanent birth control device. The U.S. is currently the only country where the device is sold.
Some women claim their lives were turned upside down after they opted to receive Essure—a non-surgical alternative to tubal ligation that involves inserting a nickel-titanium coil into each fallopian tube. They've shared horrific stories of constant pain after the coils fractured, corroded, or migrated elsewhere in their bodies, sometimes perforating their organs in the process.
While Bayer claims their decision was due to "inaccurate and misleading publicity," the number of adverse events women have reported to the FDA tell a different story. More than 25,000 women have complained of complications after being implanted with the device.
Women have reported a number of Essure-related side effects, like back pain, abdominal pain, severe cramping, pelvic pain, headaches, menstrual changes, and painful intercourse. Some women have developed allergic reactions to the nickel-based coils. What makes these complications especially devastating is that often the only way to remove the device and put an end to the patient's suffering is by performing a hysterectomy.
E-Sisters Celebrate the End of a Long Battle
Bayer's announcement was a long time coming. Women have been shouting about the dangers of the device for years, asking for a ban and for Bayer to be held accountable for putting their health at risk.
We spoke to Angie Firmalino, founder of the Essure Problems Facebook group—a group that provides support and community to more than 36,000 women who have allegedly been injured by the device—about what this announcement means to them.  
"Women will not be harmed by this device anymore. We have won, we have finally won."
"Seven long years of fighting to get Essure removed from the United States market has finally paid off. Friday's announcement that Bayer will be halting the sales and distribution of Essure has brought us all to our knees in gratitude, relief, and celebration. Women will not be harmed  by this device anymore. We have won, we have finally won."
Firmalino and her fellow "E-sisters" have campaigned hard, rallying in front of FDA headquarters, meeting with FDA commissioner Scott Gottlieb, and sharing their stories with the media, including Netflix's new documentary The Bleeding Edge, which exposes how dangerous devices like Essure gain FDA approval.
"These last few weeks leading up to the Netflix premiere of The Bleeding Edge have been a whirlwind," said Firmalino. "The Tribeca Film Festival premiere, all of the screenings, the rally at Bayer headquarters, Connecticut Medicaid withdrawing coverage of Essure, our recent email to FDA commissioner Gottlieb, I believe it all contributed to the market withdrawal."
Essure's Tumultuous History: A Timeline
Essure's long-awaited withdrawal from the market didn't happen easily or quickly. Here are the most notable Essure-related safety warnings and scandals.
2002
Essure gains FDA approval and hits the market. It was initially sold by Conceptus, which is now a subsidiary of Bayer.
2011
FDA adds a nickel sensitivity warning to Essure. Conceptus lobbies FDA to remove the contraindication, and the FDA complies.
2011
Angie Firmalino creates the Facebook group Essure Problems where women hurt by Essure can share their experiences. It now has more than 36,000 members.
2013
The FDA orders Essure to carry a warning about chronic pain and device migration.
April 2014
A study suggests that women who use Essure are more than 10 times likely to become pregnant than women who receive the traditional laparoscopic sterilization method.
September 2015
The FDA Obstetrics and Gynecology Devices Panel issues recommendations for Essure, warning that some women with nickel allergies, chronic pelvic pain, autoimmune disorders, or prior uterine surgery should not use the device.
February 2016
The FDA orders Bayer to conduct a new post-marketing safety study "designed to provide important information about the risks of the device in a real-world environment."
November 2016
The FDA orders stronger black box warnings—the highest warning it can issue—for Essure "designed to call attention to serious or life-threatening risks."
September 2017
Bayer announces they will stop selling Essure everywhere outside the U.S. The announcement comes after recalls in Brazil and Australia earlier in the year.
December 2017
The FDA receives 11,854 adverse event reports for Essure in 2017, more than double the 5,019 reports in 2016.
February 2018
Five women from Essure Problems, including Founder Angie Firmalino, meet with FDA Commissioner Scott Gottlieb to ask that Essure is temporarily removed from the market. They present survey results, images, and stories from fellow members illustrating the dangers of the device.
April 2018
FDA requires healthcare providers and facilities to provide patients with brochures and info on possible Essure complications prior to device implementation
July 20, 2018
Bayer announces they will stop selling Essure in the U.S. by end of 2018. The company claims their decision was based on declining sales and "inaccurate and misleading publicity."
July 27, 2018
Netflix documentary "The Bleeding Edge" premieres.
CNN publishes an analysis of federal data showing that Bayer allegedly paid doctors $2.5 million for Essure-related consulting fees and other services between August 2013 and December 2017.
Thousands of Women Are Suing Bayer
More than 16,000 women in the U.S. have filed lawsuits against Bayer. The lawsuits allege that Essure is defective and unreasonably dangerous, and that Bayer failed to comply with federal safety laws.
If you were implanted with Essure and experienced severe side effects, like abdominal pain, irregular menstruation, or device migration, you may be eligible to file a lawsuit. An Essure lawsuit may be able to help you recover compensation for medical bills, pain and suffering, and more.
You can contact us for a free, no-obligation legal review to see if you may have a case.