Court Documents Allege Monsanto Influenced the EPA
Published March 21, 2017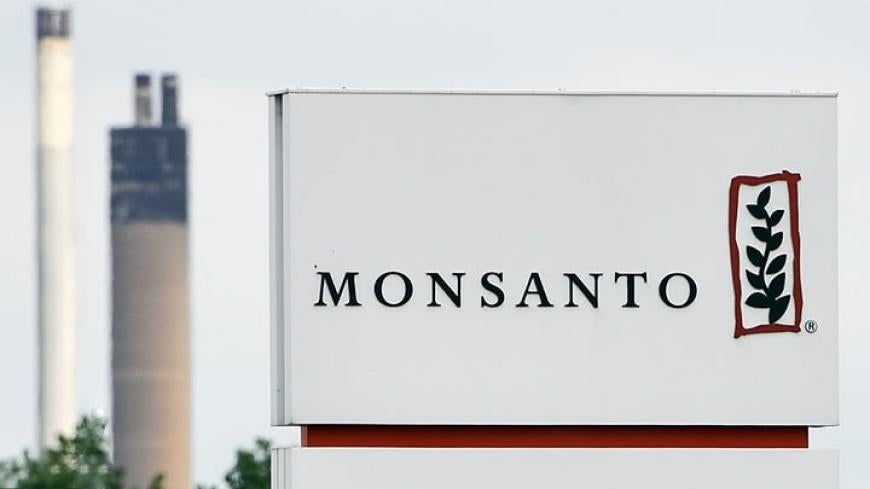 While Monsanto has never had a stellar corporate reputation, recent court documents are showing just how far the company may go to maintain its worldwide herbicide dominance—perhaps as far as manipulating the U.S. agencies responsible for regulating them.
Last week, correspondence between the EPA and Monsanto were released which show a comfortable relationship at a critical time when Monsanto's herbicide Roundup was being assessed as a possible carcinogen. In the end, the EPA determined that glyphosate (Roundup) was not a carcinogen, raising suspicion that the study may have been influenced by Monsanto.
The internal documents were released as part of the ongoing multidistrict litigation (MDL) between Monsanto and plaintiffs suffering from non-Hodgkin's lymphoma, which they allege was caused by Roundup.
EPA and Monsanto's "Natural Flow of Information"
"If I can kill this, I should get a medal."
The hundreds of pages worth of emails and documents shared back and forth between the EPA and Monsanto underscore a questionable relationship, which may have hinged on the cooperation of Jess Rowland, former manager of the EPA's pesticide division.
In a phone conversation with Monsanto regulatory affairs manager, Rowland allegedly discussed trying to stop the Agency for Toxic Substances and Disease Registry's glyphosate review. "If I can kill this, I should get a medal," an email recounted Rowland saying.
Though statements like this raise concerns of possible research bias (at best), in Scott Partridge's words, Monsanto's vice president of global strategy, this was a "natural flow of information," not manipulation. But this "natural flow of information" may have extended to writing the EPA's glyphosate report. The documents include references to ghostwriting sections to reduce costs.
In one email, Partridge suggested the EPA use experts for the areas of contention in the study, and have Monsanto "ghost-write the Exposure [toxicity] and [genotoxicity] sections."
Though Monsanto has denied ghostwriting, it's important to note the seriousness of what Partridge offered the EPA. The exposure and genotoxicity sections cover how people are exposed to glyphosate, and whether or not glyphosate damages the cell's genes, which can cause cancer. If they did indeed have a hand in writing these sections, Monsanto benefited greatly.
Former EPA Scientist Accuses Rowland of Intimidating Staff
"For once do the right thing and don't make decisions based on how it will affect your bonus."
Correspondence between EPA scientists suggests that Monsanto's influence extended beyond Rowland to the entire research team.
Former EPA toxicologist Marion Copley accused Rowland and another EPA official of intimidating the glyphosate review team. "You and Anna Lowit intimidated staff on CARC [Cancer Assessment Review Committee]...to favor industry," Copley accused in a letter to Rowland.
In the letter, she lists multiple reasons why glyphosate should have been declared a carcinogen, including:
Glyphosate induces lymphocyte proliferation: It increases production of white blood cells
It induces free radical formation: Glyphosate can damage cells 
Glyphosate is genotoxic: It can damage cell DNA, causing mutations
It kills bacteria in the gut: The gastrointestinal system makes up 80% of the immune system
Glyphosate damages the kidneys and pancreas
"Any one of these mechanisms alone listed can cause tumors, but glyphosate causes all of them simultaneously. It is essentially certain that glyphosate causes cancer," Copley says.
After listing the facts, Copley urges Rowland to put scientific integrity above money: "For once do the right thing and don't make decisions based on how it will affect your bonus."
FIFA Panel Identifies Flaws in EPA's Report
"Overall, the Panel concluded that the EPA evaluation does not appear to follow the EPA Cancer Guidelines."
Scientists outside of the EPA have also questioned the integrity of the glyphosate review.
A panel of scientists from the Federal Insecticide, Fungicide, and Rodenticide gathered in December of 2016 to assess the report. The panel was split: half of the scientists felt there were flaws in the research and its conclusions, while the other half sided with the EPA.
But, in the report released last week, the FIFA panel states, "Overall, the Panel concluded that the EPA evaluation does not appear to follow the EPA (2005) Cancer Guidelines."
Among their concerns was that there was limited data and review of populations with higher risk of developing lymphatic cancers, including those who manufacture, sell, or directly handle glyphosate.
Because of these concerns, members of the panel felt that the EPA's conclusion that glyphosate is "not likely to be carcinogenic to humans" should be rewritten to "suggestive evidence of carcinogenic potential."
This comes on the heels of Moms Across America Founder Zen Honeycutt's discovery that the EPA is finally doing a thorough review of glyphosate's formulations. Previously, they only assessed the active chemical, which could yield different results from the entire formula.
Assessing "only one chemical in a chemical product is a faulty system, as even third grade science shows that when one chemical is added to another chemical, the effects are completely different," Honeycutt writes in an article for The Hill.
Monsanto's PR Spin May Be Losing Steam
Monsanto has already lost one important glyphosate lawsuit against California, which can now list glyphosate as a carcinogen.
The decision was based on the International Association of Cancer Research's (IARC) report which declares glyphosate a "probable carcinogen." Monsanto responded by working with the American Chemistry Council to try to defund and discredit the IARC.
IARC told ClassAction.com: "This is reminiscent of the strategies used by Big Tobacco to spread doubt about scientific conclusions."
As more scientists stand up to defend their research though, Monsanto is slowly learning that money can't buy you everything.
If you or a loved one were diagnosed with cancer after using Roundup, contact us to learn about your legal rights. Our team of attorneys is working to hold Monsanto accountable.