Dicamba Attorneys File Motion to Consolidate Cases
Published November 30, 2017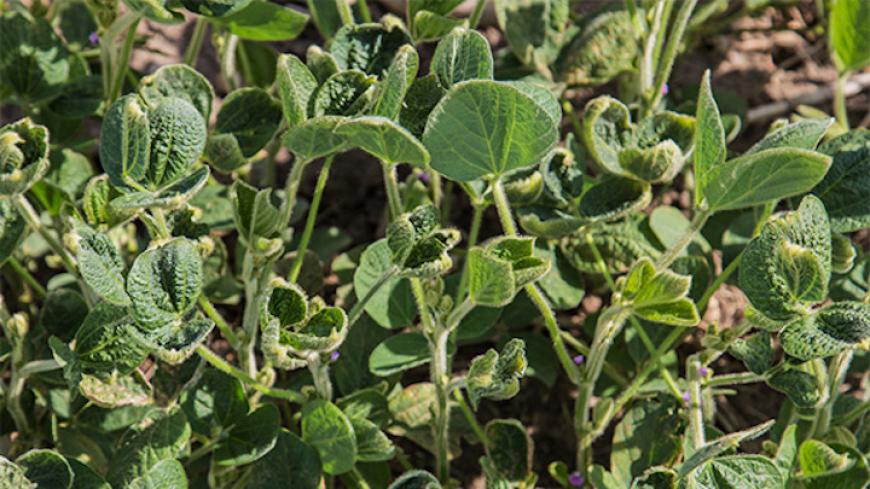 On November 22, 2017, attorney Rene Rocha filed a motion to consolidate nine dicamba lawsuits into a multidistrict litigation (MDL). The motion argued that consolidating the cases would prevent duplicate discovery and ensure a swifter, more efficient resolution.
On February 1, 2018, the motion to consolidate these cases was approved by the panel on multidistrict litigation. These cases will all be tried in the Eastern District of Missouri.
The cases in question are seven putative class actions and two individual actions filed in five jurisdictions. The Court decided that these cases are similar enough in their claims, so it has consolidated them so these complaints can be considered all at once in the same court, instead of at various times in several jurisdictions across the country.
"Centralizing these cases before one judge is in the best interests of everyone who has been affected," Mr. Rocha said. "Hopefully it will expedite a just resolution for farmers, landowners, and businessmen throughout the country."
Dicamba Herbicide Divides Farmers, Rankles States
This past growing season, dicamba became one of the most polarizing issues in agriculture.
The new formulations of dicamba could be just as volatile—and dangerous—as the old ones.
It's an herbicide that was previously deemed too volatile—or prone to drift onto neighboring farms—for use. Then the U.S. Food and Drug Administration (FDA) approved newer formulations of dicamba that manufacturers say are less volatile than previous versions.
These were sold under the names Xtendimax (made by Monsanto), Engenia (BASF), and Fexapan (DuPont). They proved incredibly popular among soybean and cotton farmers. By planting dicamba-resistant crops and spraying them with dicamba, these farmers could kill weeds without killing their crops.
Then the complaints from neighbors started pouring in.
From the spring all the way through this fall, thousands of complaints flooded agriculture boards in more than 20 states. The hardest-hit were those that produce the most soybeans, like Arkansas, Illinois, Missouri, Iowa, Minnesota, Nebraska, Ohio, Kansas, and the Dakotas.
Several states—including Missouri, Arkansas, and North Dakota—enacted restrictions on dicamba use. Arkansas went so far as to ban the herbicide outright for the 2018 growing season. (Monsanto has challenged this decision.)
In a brief that accompanied the MDL motion, Mr. Rocha writes:
…there are no peer reviewed trials demonstrating that Xtendimax, Engenia, or Fexapan are appreciably less volatile than older formulations of dicamba, and such claims have not been demonstrated to regulators or independent researchers. In fact, some evidence suggests that there is little difference in the total volatility of Xtendimax, Engenia, or Fexapan, as compared with previously available formulations of dicamba.
In other words, these new formulations of dicamba could be just as volatile—and dangerous—as the old versions.
Lawsuit Alleges Past and Future Crop Losses
Experts estimate that 3.6 million acres of farm may have been damaged by dicamba that volatized and moved offsite, potentially devastating crops that aren't resistant to it.
"There have been 11 field studies that point to the chemistry's volatility."
Brian Warren—owner and operator of Warren Farms—says he has witnessed this devastation firsthand. Mr. Warren is the lead plaintiff in Mr. Rocha's dicamba lawsuit. He says he observed observed cupping, curling, strapping, discoloration, elongation, wrinkling, stunting, and twisting on his soybean and pumpkin crops—damage he believes occurred as a result of dicamba volatilization.
Mr. Warren says he has suffered crop yield losses this growing season and will suffer future losses as well. His complaint places the blame not at his neighbors' feet but at the manufacturers'. It alleges that Monsanto, DuPont, and BASF should have known this damage would occur, and that their actions were therefore "willful and malicious."
The manufacturers, meanwhile, say that misuse of their products is to blame for any damage that may have occurred from dicamba's offsite movement.
But they have received two highly scientific rebuttals from the University of Arkansas System Division of Agriculture. Among the university's many counterpoints: "There have been 11 field studies conducted by six weed scientists in various parts of the country that point to the chemistry's volatility."
Illinois alone had 245 reports of dicamba damage in 2017, impacting an estimated 600,000 acres.