FACT Act Would Deal Another Blow to Asbestos Victims
Published March 28, 2017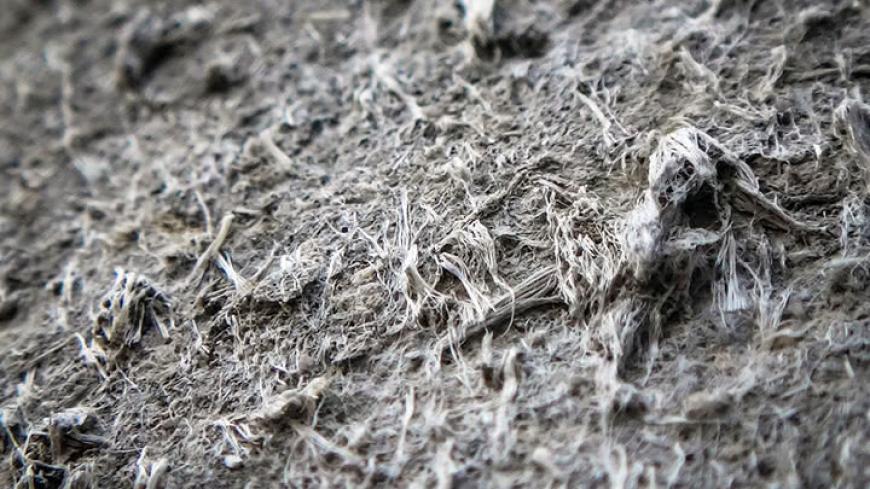 With a Republican supermajority controlling Congress and the presidency, legislation that would make it harder for victims to get compensation from asbestos trust funds has its best chance in years to become law.
The Furthering Asbestos Claims Transparency Act of 2017 (FACT Act) is purportedly aimed at curbing asbestos trust fund abuses—but there is scant evidence for improprieties. Critics say the bill's true intention is to complicate the asbestos trust claims process and make it difficult if not impossible.
For decades, companies hid the dangers of asbestos while using the carcinogenic mineral in countless products, leading to millions of avoidable deaths. Thousands of patients per year continue to be diagnosed with mesothelioma, an incurable cancer that is only caused by asbestos exposure.
Many companies established trust funds to compensate asbestos sufferers. Limiting access to this trust money would be yet another blow to asbestos victims and their families.
ClassAction.com encourages you to contact your representatives and tell them to vote "No" on the FACT Act (H.R. 906). And if you or a loved one has been diagnosed with mesothelioma, contact us to see if you qualify for compensation.
[download name="mesothelioma" type="embed"]All your questions about asbestos and mesothelioma are answered in this free guide.[/download]
"The FACT Act Is a Special Interest Bill"
The FACT Act would require asbestos trusts to file quarterly public reports with the bankruptcy court describing each demand the trust received from a claimant, including the claimant's name and asbestos exposure history, as well as the basis for any payment made from the trust to a claimant. Parties to asbestos lawsuits also would be granted access to information about a trust's claims and payments.
"This wholly unnecessary and one-sided legislation is an affront to states' rights and unfair to victims."
While the bill's proponents say it weeds out spurious asbestos trust claims and benefits legitimate victims, opponents say unmeritorious claims are a red herring.
"Don't be fooled," said Linda Reinstein of the Asbestos Disease Awareness Organization (ADAO). "The FACT Act wasn't written for us—it is a special interest bill. It forces victims to reveal personal information, work history, family information, and the last four digits of their Social Security numbers in order to get medical bills paid at all."
The bill's provisions have drawn sharp criticism from advocacy groups who say that the FACT Act would have a number of troubling effects, including:
Making victims' personal information available on a public database, creating conditions ripe for scam artists and identity thieves—or forcing victims to choose between compensation and privacy.
Giving asbestos defendants the right to request any information about any victim from any trust at any time for any reason, potentially creating an endless loop of information demands that could delay trust claims and require trusts to spend additional (and very limited) resources on compliance.
In addition to cost burdens, defendants' information demands could cause payment delays for mesothelioma patients who desperately need money for treatment. This could force them to settle mesothelioma lawsuits for lower amounts, which would be a win for asbestos companies.
Providing defendants access to information about victims' trust settlements would allow them to circumvent state discovery rules that limit information-gathering and tip the scales in asbestos companies' favor.
Just as significant as what is in the bill is what is not in the bill. The FACT Act does not place any additional transparency requirements on asbestos companies, such as requiring them to divulge previous settlement amounts, details about how and when they exposed the public to asbestos, and where asbestos continues to be used.
"For decades, secrecy and deceit have been a way of business for the asbestos industry, and this bill does absolutely nothing to change that," wrote the signatories of one opposition letter. "This wholly unnecessary and one-sided legislation is an affront to states' rights and unfair to victims."
FACT Act Could Succeed Where Past Acts Failed
The FACT Act was introduced by Blake Farenthold (R-TX). It cleared a House Judiciary Committee and is now up for a full House vote. If passed in the House, the bill would move on to the Senate.
A similar bill cleared the House last year but failed to gain traction in the Senate. Even if it had passed there, President Obama would have vetoed the bill.
President Trump once said that more asbestos would have prevented the World Trade Center collapse.
But with Republicans now controlling the House, the Senate, and the presidency—and with legal reform taking center stage in the Republican agenda—the FACT Act could succeed where its predecessors failed.
President Trump's past comments praising asbestos—he once said that more asbestos would have prevented the World Trade Center collapse—suggest that he would sign the proposed legislation.
"I don't think he [Trump] has a reason not to [support the legislation], but we expect it to be rolled into a larger 'reform' package and passed that way," a spokeswoman for Rep. Farenthold said.
In a joint statement, Rep. Farenthold and House Judiciary Committee Chairman Bob Goodlatte (R-VA) said, "The FACT Act requires bankruptcy trusts to be transparent like other courts. This will ensure deserving victims receive the maximum relief for their illness and injuries, while preserving privacy protections, and weeding out bad actors who would take advantage of the system."
GAO Finds No Evidence of Asbestos Trust Fraud
H.R. 906 claims to "prevent fraud" despite no evidence of substantial fraud in the trust process. In fact, the U.S. Government Accountability Office (GAO) reviewed the issue and did not identify a single fraudulent claim.
The GAO reviewed the issue and did not identify a single fraudulent claim.
But Rep. Farenthold maintains, "Without the FACT Act, unscrupulous attorneys and bad actors can continue to bring duplicative claims to multiple trusts."
Allegations of duplicative claims—or so-called "double-dipping"—misrepresent the trust claims process.
Because mesothelioma victims are typically exposed to multiple asbestos products at multiple job sites over many years, they must file separate claims with separate trusts. Victims recover a portion of their damages from each of the asbestos companies that harmed them. The information contained in each claim is different—but it is not duplicative or fraudulent. Each trust only pays a portion of the victim's damages.
"Double-dipping" concerns of a different nature did surface in a recent asbestos bankruptcy proceeding involving Garlock Sealing Technologies.
According to Garlock, plaintiffs' attorneys at a handful of firms told different stories about their clients' exposures to asbestos in civil lawsuits than they did in the bankruptcy trust system. They did so in order to maximize the value of their claims against Garlock, which at the time was still solvent (not bankrupt). A federal judge sided with Garlock in the case, agreeing to let the company lower its trust investment significantly.
Matt Webb, senior vice president of legal reform policy at the U.S. Chamber Institute for Legal Reform (which supports the FACT Act), says that improved asbestos trust transparency would prevent asbestos claimants from "double-dipping" by allowing asbestos litigation defendants to determine whether a plaintiff's claims history is consistent with their claim of asbestos exposure in a pending case.
Regular asbestos trust audits have uncovered no patterns of fraud.
The FACT Act's provision requiring trusts to provide information sought from them by defendants in asbestos lawsuits addresses fraud concerns raised in the Garlock case. But in its maneuver to limit the amount it would put in its asbestos trust, Garlock only leveled fraud claims against a handful of firms. The firms in question say Garlock is merely intimidating those who have succeeded against the company in court. There is no evidence suggesting such "double-dipping" is widespread.
More telling is the fact that lawmakers have reintroduced versions of the FACT Act every year since 2004, demonstrating asbestos companies' long-standing agenda to tamp down on asbestos victims' rights.
Mesothelioma patients can protect their rights by contacting ClassAction.com.