(Updated Aug. 15, 2018)
For decades, companies knew that asbestos caused cancers like mesothelioma, yet they continued to endanger their workers.
Mesothelioma represents one of the most notorious acts of corporate crime. This fatal form of lung cancer is caused only by asbestos exposure. Despite being a known carcinogen since the 1930s, for decades companies used asbestos in building materials and insulation, endangering the health of employees and consumers alike.
An estimated 2,000-3,000 cases of mesothelioma are still diagnosed every year, for which companies pay a steep price. Asbestos litigation makes up the largest mass tort in history.
Click below for a FREE PDF GUIDE to mesothelioma, its effects, and how a lawsuit can help. Contact us for a free legal consultation if you think you have a case.
What Causes Mesothelioma?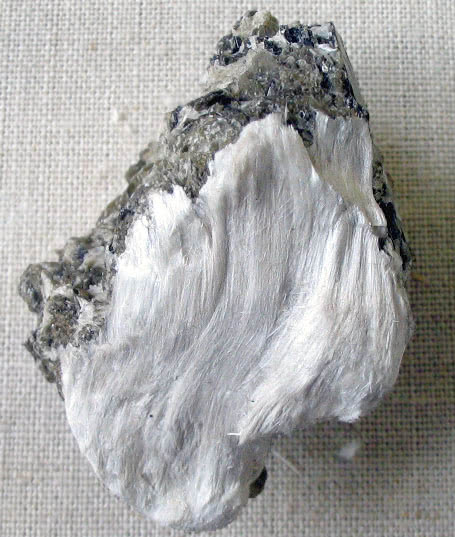 Mesothelioma is caused by inhaling or swallowing asbestos fibers. Asbestos is a term applied to six types of cancer-causing minerals which are known for their fibrous structures and heat- and chemical-resistant properties.
When asbestos is handled, the fine fibers are often released into the air. When inhaled, these shard-like fibers stick to the protective mesothelium layers of the body's organs, where they can stay for years. Eventually they create cancerous cells in the body, which typically don't present symptoms for at least 15-to-20 years after exposure.
There are four types of mesothelioma: pleural mesothelioma (affecting the lungs), which is the most common; peritoneal mesothelioma (affecting the abdomen); pericardial mesothelioma (affecting the heart); and mesothelioma of the tunica vaginalis (an extremely rare disease that affects the testicles).
Mesothelioma is an extremely aggressive form of cancer; half of patients will succumb to the disease within 18 months of diagnosis. According to the International Labor Organization, 10 million people will die from asbestos-related cancer by 2030.
The "Magic Mineral" Endangered Millions
The durable qualities of asbestos have been well known for thousands of years; the mineral has been found in artifacts dating back to the Stone Age and Ancient Egypt. However, asbestos wasn't widely used until the beginning of the 20th century, when it was first mined and exported worldwide.
Asbestos was advertised as a "magic mineral" for its heat- and chemical-resistant properties. It was largely used in building materials and insulation, but was also found in automotive parts and textiles. The U.S. Navy was especially fond of the mineral, and between the 1930s and 1970s virtually every U.S. Naval ship contained several tons of asbestos.
Asbestos exposure was connected to cancer as early as the 1930s, and research proved it was a carcinogen in the 1970s. Despite this early knowledge, according to the Centers for Disease Control (CDC), an estimated 27 million American workers were exposed to asbestos between the 1940s and 1970s.
Disaster Survivors Exposed to Asbestos
Though asbestos use has sharply declined in recent years, Americans can still come in contact with it when older buildings are improperly destroyed or renovated. Safety regulations are often ignored during disaster clean-up, when government officials prioritize speed over safety.
When the twin towers collapsed, they released an estimated 2,000 tons of asbestos.
When the twin towers collapsed on 9/11, they released an estimated 2,000 tons of asbestos, coating Lower Manhattan in toxic dust. To make matters worse, many cleanup and search and rescue workers were not provided with adequate protection gear. An estimated 41,000 people were exposed to asbestos after the disaster. Search and rescue workers were particularly vulnerable to the dust, and are twice as likely to develop mesothelioma.
Asbestos was also a public health concern after Hurricane Katrina. The Environmental Protection Agency (EPA) warned that up to 100 pollutants, including asbestos, were possibly in the flood waters. Making the crisis worse, the demolition and removal of building materials containing asbestos did not follow EPA regulations. Asbestos and other toxic waste were deposited in regular landfills not equipped to contain pollutants, potentially exposing many to the harmful mineral.
The EPA Still Hasn't Banned Asbestos
The EPA proposed a "significant new-use rule" that, if passed, may open the door to asbestos manufacturers.
Asbestos is currently listed and regulated as a pollutant under the Clean Air Act of 1970. However, though it's regulated, the U.S. has yet to follow the 55 countries that have banned it.
In 1989, the EPA attempted to ban asbestos under the Toxic Substances Control Act of 1976, which allows the agency to regulate materials that pose unreasonable health or environmental risks. Despite 10,000 pages of evidence showing the hazardous effects of the chemical, the asbestos industry defeated the proposed ban in a federal appeals court.
A ban was proposed again in 2007, under the Ban Asbestos in America Act, but the bill died in Congress.
In June 2016, Congress amended the Toxic Substances Control Act to provide the EPA with more control over regulation of dangerous chemicals. The EPA announced that asbestos was one of the first chemicals scheduled for review.
But instead of coming closer to a federal ban, the U.S. seems to have taken a step backwards. In 2018, the EPA proposed a "significant new-use rule" (SNUR) that, if passed, may open the door to asbestos manufacturers.
Under the SNUR, 15 uses of asbestos would require a federal safety review. But critics argue that if a manufacturer wants to use asbestos for something other than the EPA's list of foreseeable uses, they could do so without any oversight.
Who Is at Risk of Developing Mesothelioma?
Anyone who has been exposed to asbestos is at risk of developing mesothelioma. Groups particularly susceptible to developing mesothelioma include:
Construction workers

Railroad workers

Shipyard workers

Veterans (especially from the U.S. Navy)

Boilermakers

Mechanics

Miners

Refinery workers

First responders
Mesothelioma Symptoms
The symptoms for the most common form of mesothelioma—pleural mesothelioma—can include:
Shortness of breath

Wheezing

Persistent cough

Fluid in the lungs

Chest pain

Fever

Weight loss

Excessive sweating

Fatigue
For more symptoms, refer to our Mesothelioma side effects page.
The Longest Mass Tort in History
Because the dangers of asbestos have been known for decades, those suffering from mesothelioma started filing workers compensation claims as early as the 1960s.
It's estimated that asbestos litigation will reach $200-to-265 billion in compensation.
A mass district litigation (MDL) in the Eastern District of Pennsylvania has overseen the majority of recent mesothelioma lawsuits. Initially formed in 1991, judges sent mesothelioma lawsuits to the MDL until 2012, making mesothelioma the longest running mass tort in history.
To date, it's estimated that more than 8,500 defendants and more than 700,000 claimants have been involved in asbestos-related lawsuits. It's also among the most costly litigation for defendants: It's estimated that asbestos litigation will reach $200-to-265 billion in compensation.
ClassAction.com Can Help
If you or a loved one were diagnosed with mesothelioma, you may be entitled to compensation.
Contact ClassAction.com today for a free, no-obligation legal review. Our attorneys have recovered millions of dollars for hundreds of mesothelioma victims across the United States. Filing a lawsuit costs nothing unless we win a jury award or settlement.