More than 1 in 5 Mesothelioma Cases Left Untreated
Published August 29, 2017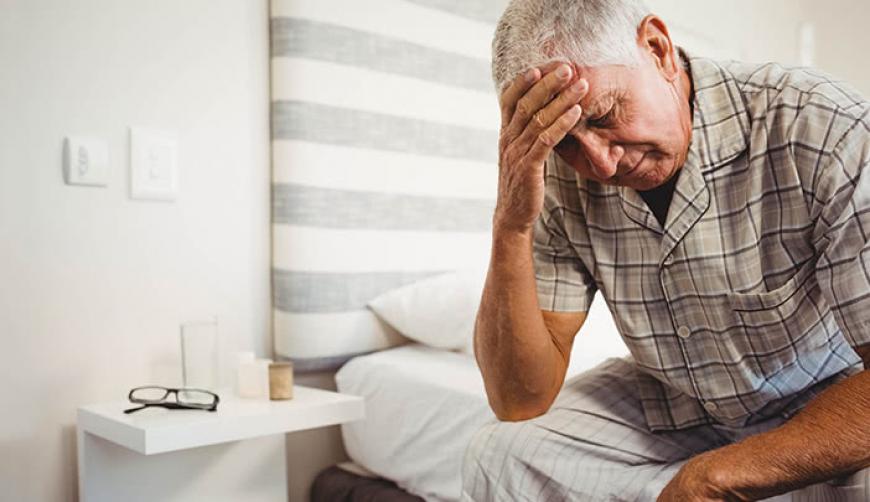 More than 20% of mesothelioma patients do not undergo surgery, chemotherapy, radiation, or take cancer medications.
Mesothelioma is an extremely aggressive form of cancer caused by inhaling asbestos fibers. Prognosis if left untreated is grim: A patient with untreated mesothelioma will survive on average for six months, according to a study from the Texas Occupational Medicine Institute.
Pleural mesothelioma (of the lungs) can cause difficulty breathing, chest pains, and coughing, while peritoneal mesothelioma (of the abdomen) can cause abdominal pain or swelling, nausea, and vomiting. Because of the short prognosis and these uncomfortable and painful symptoms, most patients begin treatment immediately. But more than 20% of mesothelioma patients do not undergo surgery, chemotherapy, radiation, or take cancer medications.
The news comes from a National Cancer Institute study published in August of this year. It found that 29.3% of pleural mesothelioma patients and 21.5% of non-pleural mesothelioma patients do not receive any form of cancer therapy.
Age contributed to the likelihood of a patient receiving treatment. Younger patients (aged 50 and younger) were more likely than older patients (aged 70 and older) to receive cancer treatment.
[download name="mesothelioma" type="embed"]All your questions about asbestos and mesothelioma are answered in this free guide.[/download]
Side Effects May Deter Some from Treatment
Mesothelioma is an aggressive form of cancer, and the treatment for it can often feel just as terrible. The side effects of chemotherapy and radiation for malignant mesothelioma can severely weaken a patient and leave them bedridden.
Chemotherapy can result in:
Hair loss

Mouth sores

Nausea and vomiting

Diarrhea

Increased risk of infection, bruising, or bleeding

Fatigue
Radiation side effects can include:
Fatigue

Sunburn-like skin problems

Hair loss

Lung damage (specific to chest radiation)

Nausea, vomiting, and diarrhea (specific to abdominal radiation)
Pleural mesothelioma surgery comes with its own complications risks which can include bleeding, blood clots, infections, pneumonia, and loss of lung function.
Some patients, especially those who are older, may prefer to spend their last moments with family in a relative state of comfort, rather than being weakened by cancer-fighting drugs and procedures. 
"Financial Toxicity" is Another Hurdle for Patients
One-quarter of cancer patients chose not to refill a prescription because of the costs, and 20% of patients took smaller doses than prescribed to save money.
In addition to the physical complications, mesothelioma patients are often hit with hefty medical bills for treatment, even if they are insured. This "financial toxicity" is just one more burden that a diagnosis brings, and it may prevent some patients from receiving treatment.
For many, the financial toll of cancer is unexpected. According to a Duke University report published in August 2017 in JAMA Oncology, more than one-third of cancer patients are surprised by their out-of-pocket medical expenses. Of those patients, the median monthly amount they spent after insurance was $703.
This is a huge hit to the average monthly income. Patients in the study reported spending on average 11% of their income on treatment. Some reported amounts as high as 30%.
A 2013 study in the Oncologist confirms that high drug costs can affect treatment: It found that one-quarter of cancer patients chose not to refill a prescription because of the costs, and 20% of patients took smaller doses than prescribed to save money.
Cancer costs have gotten so high that a few sympathetic oncologists are even experimenting with lower doses and shorter treatment lengths to lower costs for patients.
Lawsuits Help Recover Medical Costs, Compensate for Suffering
All forms of cancer are devastating, but mesothelioma is an especially cruel diagnosis because most cases were caused by a corporation that ignored the health risks of asbestos.
Asbestos is still legal in the U.S. despite being a known carcinogen. Inhaling the mineral's small fibers can result in mesothelioma decades later, even if the person was exposed to a low concentration for a short length of time.
Asbestos was linked to cancer as early as the 1930's, but despite this, companies continued to use it. The Centers for Disease Control and Prevention (CDC) estimates that 27 million workers were exposed to asbestos between the 1940's and 1970's. Some are only now being diagnosed with mesothelioma.
Most corporations knew exactly what kind of dangerous conditions they were placing their employees and consumers in when they continued to use asbestos in insulation, textiles, auto parts, and more. Because of this, many mesothelioma patients and their loved ones have successfully sought legal justice against asbestos manufacturers.
Garlock Sealing Technologies established a mesothelioma fund worth $480 million.
A Washington jury awarded a mesothelioma widow $82 million against Napa and Genuine Parts in April 2017. Gerri Coogan's husband, Doy, passed away in 2015 after a lifetime of regularly using Napa and Genuine auto parts, including brakes and gaskets which have been known to contain asbestos. 
Some companies have already created compensation funds for mesothelioma patients. Last year, Garlock Sealing Technologies established a fund worth $480 million to permanently resolve lawsuits filed against them for asbestos-tainted gaskets.
Overall, it is predicted that asbestos litigation will soon reach more than $200 billion in total compensation for victims. These funds can help cover medical bills (which as we noted above, can take a huge toll on a family's income) and compensate for pain and suffering.
If you or a loved one were diagnosed with mesothelioma, contact our attorneys today for a free, no-obligation legal review. While a verdict or settlement could never eliminate the suffering that a mesothelioma diagnosis brings, it can provide compensation to help a family towards recovery.