Attorneys File False Advertising Lawsuit Against L'Oreal
Published January 31, 2017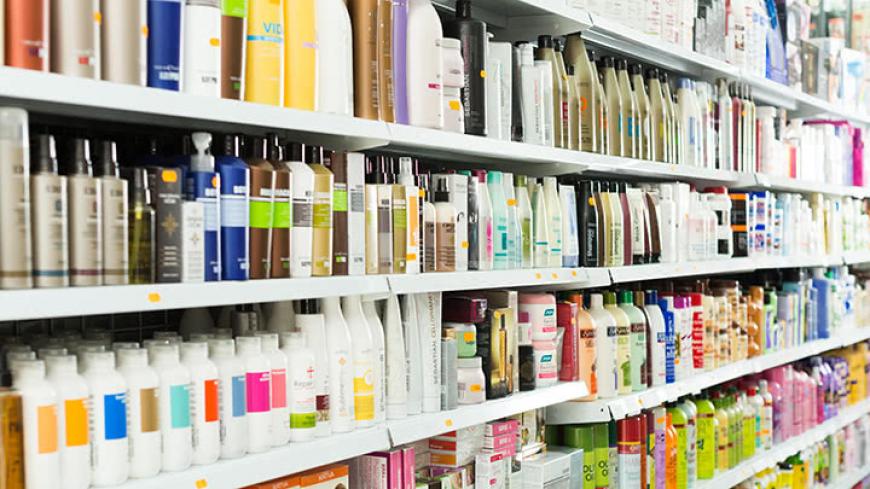 While many of us take advertising slogans with a grain of salt, we do at least trust that the products we buy contain the ingredients listed on the bottle.
ClassAction.com filed a lawsuit against L'Oreal and Matrix over an array of hair products that appear not to contain the protein keratin.
We used to, anyway.
In the latest case of a company allegedly promising ingredients and benefits its products do not offer or contain, last week ClassAction.com filed a false advertising lawsuit against L'Oreal USA and Matrix Essentials over an array of hair products that appear not to contain the protein keratin.
The plaintiffs in this class action lawsuit are Brandi Price of New York and Christine Chadwick of California.
The products cited in the complaint are the following:
Matrix Biolage Keratindose Pro-Keratin + Silk Shampoo
Pro-Keratin + Silk Conditioner
Pro-Keratin Renewal Spray
"Consumers are tired of not getting what they pay for," said attorney Jonathan B. Cohen. "If a company uses a coveted hair care ingredient on a label or in the name of a product, that ingredient better be in the product or consumers are going to hold the company accountable."
Complaint Alleges False and Deceptive Advertising
The 39-page complaint—filed in the Southern District of New York on January 26, 2017—states:
Through its uniform, nationwide advertising campaign… Defendants have led consumers to believe that their Keratindose Products actually contain keratin and will confer the claimed benefits of keratin to the consumer.
In reality, the Keratindose Products do not contain any keratin at all and are incapable of providing the claimed benefits of keratin to the consumer.
The complaint states that the products' labels are "false, deceptive and misleading, in violation of the Federal Food Drug & Cosmetics Act and its parallel state statutes, and almost every state warranty, consumer protection, and product labeling law throughout the United States."
The plaintiffs seek relief for damages, for the defendants to stop engaging in the deceptive advertising alleged in the complaint, and any other relief the Court deems just and proper.
Labels, Slogans Emphasize Healing Powers of Keratin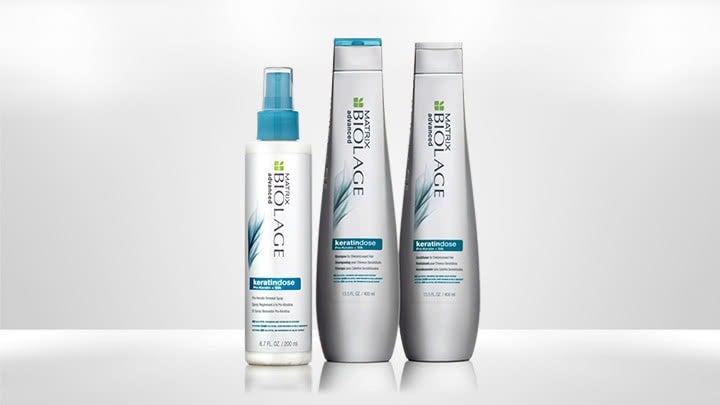 According to the lawsuit, L'Oreal and Matrix consistently tout the restorative powers of keratin in the hair products in question. The complaint cites the following phrases lifted from the products' labels and marketing campaigns:
"Pro-Keratin + Silk"
"Pro-Keratin Renewal Spray"
"Formulated with Pro-Keratin and Silk, Matrix's keratin treatment for damaged hair provides targeted reinforcement for over-processed, weak or fragile hair"
"Prevent[s] damage"
"Restore[s] overprocessed hair"
"Shampoo for Overprocessed Hair"
"Conditioner for Overprocessed Hair"
Makes hair "90% more conditioned after one application" when combining the "system of Keratindose Shampoo, Conditioner and Pro-Keratin Renewal Spray vs. a non-conditioning shampoo"
The complaint states that the plaintiffs enlisted a subject-matter expert to analyze the products in question, "after which the expert confirmed that the Products do not contain keratin."
The expert confirmed that the products do not contain keratin.
For many, the lawsuit calls to mind the Johnson & Johnson lawsuits—settled for $5 million—over J&J proclaiming its Baby Bedtime Powder "scientifically proven" to help babies fall asleep faster.
Or the recent spate of aloe vera lawsuits, which were filed against several manufacturers and retailers of aloe vera gels and other products that allegedly do not contain any aloe vera, let alone the 100% advertised.
"The beauty industry has preyed upon consumers' fascination with self-improvement for decades, selling products that do contain promised ingredients and cannot perform as advertised," Mr. Cohen said. "Companies must be held accountable for attempting to gain a competitive advantage through the deceptive labeling of products."
Hold the Beauty Industry Accountable
If you purchased a hair product that claimed to contain keratin, you could be entitled to compensation. Please contact us immediately for a free, no-obligation consultation to learn your rights and seek justice.
Our attorneys have won more than $5 billion for our clients. We will fight for you and hold negligent companies accountable.