Aloe Vera Lawsuit
Several aloe vera products have come under fire for not containing as much aloe vera as advertised.
Independent lab tests have confirmed that many aloe vera products do not contain acemannan, "a naturally occurring polysaccharide that is present in aloe vera and is used as an identifier of the botanical by analytical means" (as per the IASC).
Indeed, several aloe vera products have recently come under fire for not containing as much aloe vera as promised. Incredibly, some products that claim to contain 100% aloe vera actually include a much smaller amount: 0%.
As a result, many consumers are joining class action lawsuits against these aloe companies to hold them accountable and get their money back.
What Does an Aloe Vera Lawsuit Look Like?
You can read Patricia Bordenet's full complaint against CVS, but the following excerpt summarizes the thrust of her case:
CVS Health Corporation ("Defendant") advertises, markets, sells, and distributes the Product in 6 oz. tubes and 3 oz. and 20 oz. bottles. According to Defendant's website, the Product contains "a blend of Aloe Vera Gel"1 and, until recently, the Product label stated that the Product contained "100% pure aloe vera gel."
In reality, according to independent lab tests, Defendant's Product contains no actual aloe at all. The Product also contains propylene glycol, a nontoxic form of antifreeze, which is not listed on the label or in the list of ingredients.
The Product label and Defendant's Product advertisements, including the representations made on Defendant's website, are false, deceptive and misleading, in violation of the Federal Food Drug & Cosmetics Act and its parallel state statutes, and almost every state warranty, consumer protection, and product labeling law in the United States.
The complaint also states, "The difference between the Product promised and the Product sold is significant. The lack of Aloe Vera and Acemannan in the Product fully diminishes the value of the Product."
The lawsuit seeks damages, attorney fees and litigation costs, interest on any amounts awarded, and "such other and further relief as may be just and proper."
Which Products or Companies Are Subject to Litigation?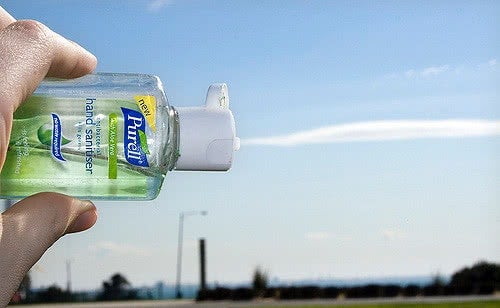 Deception apparently runs rampant in the aloe industry, as at least seven different products are now under scrutiny for allegedly overselling their aloe contents:
Fruit of the Earth 100% Aloe Vera Gel
CVS Aftersun Aloe Vera
Target Up & Up Aloe Vera Gel
Purell Advanced Hand Sanitizer Refreshing Aloe
Walgreens Advanced Hand Sanitizer with Aloe
Walgreens Aloe Gel 0.5% Lidocaine Pain Reliever
Walgreens Aloe Vera Body Gel
Fruit of the Earth 100% Aloe Vera Gel
Fruit of the Earth's 100% Aloe Vera Gel description reads, "Made with the most concentrated amount [of] fresh Aloe Vera leaves on the market, this cooling gel forms a protective barrier that helps retain moisture and promote healing." The label claims the gel is 99.8% aloe vera.
But three plaintiffs in California—La Tanya James, Alexandra Groffsky, and Emma Groffsky—say they tested FOTE's aloe vera gel and found that it did not contain any aloe vera whatsoever. They have filed a lawsuit seeking damages, restitution, and for Fruit of the Earth to surrender all profits earned from its false advertising, and for the company to cease deceiving consumers.
CVS Aftersun Aloe Vera
In a similar case to the Fruit of the Earth lawsuit (see above), in June 2016 Patricia Bordenet of Illinois alleged that CVS's Aftersun Aloe Vera contains neither aloe nor acemannan, despite presenting itself as 100% aloe vera gel. According to the International Aloe Science Council (IASC), "Products that do not contain acemannan are not considered to be true aloe vera based on this standard." Ms. Bordenet seeks compensation for damages.
Other Products Under Investigation
Several more "aloe" products are under investigation and may be subject to potential lawsuits, including Target Up & Up Aloe Vera Gel, Purell Advanced Hand Sanitizer Refreshing Aloe, Walgreens Advanced Hand Sanitizer with Aloe, Walgreens Aloe Gel 0.5% Lidocaine Pain Reliever, and Walgreens Aloe Vera Body Gel.
How Can a Class Action Lawsuit Help?
If you were a victim of false advertising, you could be eligible to join a class action lawsuit. Please contact us to explore your legal options.
If you are interested in joining a lawsuit, you should hold onto the product, packaging, and receipt, if possible. These items are required for proof of purchase and to compare the ingredients listed on your product to the results of a lab test.
A successful class action can net you compensation for any financial losses you suffered as a result of a mislabeled or deceptively advertised product. Moreover (and, some would argue, more important), you could help ensure that the company responsible would stop misleading consumers in the future.
For more information on how class action lawsuits work, please see our FAQs.
How Much Does It Cost to Join a Lawsuit?
Nothing upfront. Our firm only collects a fee if the case is successful.
We accept a fixed percentage (typically one-third) of the recovery.
What Should I Look for in an Attorney?
Experience, ethics, and a winning record. Our firm has never represented an insurance company or large corporation—that's why our motto is "For the People."
We have extensive experience with consumer litigation. As one of the largest consumer protection firms in the country–with 303 lawyers and a support staff of over 1,500–we possess the resources to take on major corporations.
We are trial lawyers who are not afraid to go up against big corporations, with the track record to prove it. To date, we have won $4 billion for 200,000 clients.
Did you find what you need?