Rene Rocha Appointed to Dicamba Executive Committee
Published April 18, 2018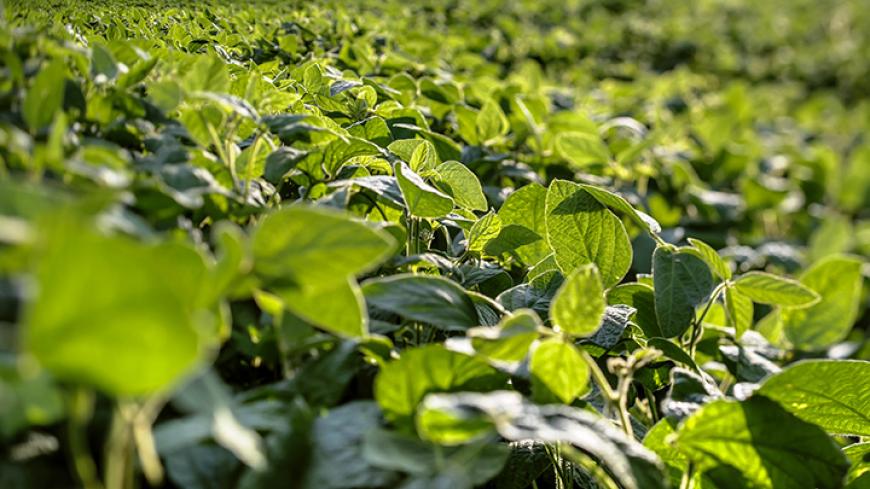 Yesterday, U.S. District Judge Stephen N. Limbaugh Jr. named Morgan & Morgan attorney Rene Rocha to the Plaintiffs' Executive Committee in the lawsuit filed over dicamba crop damage. Mr. Rocha filed the lawsuit against dicamba manufacturers on behalf of farmers who allege their crops were harmed by the herbicide.
On February 1, this and similar lawsuits were consolidated into a multidistrict litigation, or MDL, to be tried in the Eastern District of Missouri.
Dicamba is a divisive herbicide that was previously deemed too volatile for use, as it was prone to drift onto neighboring farms. Then the U.S. Food and Drug Administration (FDA) approved newer formulations of dicamba that manufacturers like Monsanto say are more stable than previous versions.
But from last spring through the fall, thousands of complaints flooded agriculture boards in more than 20 states. The hardest-hit were those that produce the most soybeans, like Arkansas, Illinois, Missouri, Iowa, Minnesota, Nebraska, Ohio, Kansas, and the Dakotas.
Several states—including Missouri, Arkansas, and North Dakota—enacted restrictions on dicamba use. Arkansas went so far as to ban the herbicide outright for the 2018 growing season—a decision Monsanto challenged in court, unsuccessfully.
Now Mr. Rocha will help shepherd these lawsuits to trial, a leader in the fight to hold dicamba manufacturers accountable for allegedly threatening farmers' livelihoods.
What Is a Plaintiffs' Executive Committee?
A layperson may be unfamiliar with the role of a plaintiffs' executive committee. According to Judge Limbaugh's order, the duties of the committee include the following:
Determine and present to the court and opposing parties the position of the plaintiffs on all matters arising during the proceedings;
Initiate, coordinate, and conduct all discovery on behalf of plaintiffs;
Make all work assignments on behalf of plaintiffs to promote the orderly and efficient conduct of this litigation;
Direct and execute on behalf of plaintiffs the filing of pleadings and other documents with the Court;
Negotiate and enter into stipulations and agreements with opposing counsel as necessary throughout the litigation;
Consult and employ experts as necessary;
Conduct settlement negotiations on behalf of plaintiffs.
In short, the plaintiffs' executive committee will help direct this complex litigation by making important decisions and delegating work amongst themselves and the other attorneys. Their job is to ensure that the plaintiffs are well represented and that the case moves forward in a timely and efficient manner.
Mr. Rocha and the other committee members will operate under the direction of executive committee chair Don M. Downing of Gray, Ritter & Graham, P.C.
Bayer-Monsanto Merger Worries Farmers
The dicamba MDL is moving forward against the backdrop of an increasingly likely Bayer-Monsanto mega-merger—a union that makes many farmers nervous. With less competition for seeds, herbicides, and other supplies, prices could soar. Less competition could also mean less diversity in seed and chemical choices.
Less competition could mean less diversity in seed and chemical choices.
The Bayer-Monsanto "marriage made in hell" could restrict the range of seeds and pesticides to which farmers have access. It could also increase reliance on herbicides and herbicide-resistant seeds.
Monsanto's Roundup Ready crops were supposed to decrease herbicide usage because farmers could replace a cocktail of herbicides with glyphosate and avoid tilling farmland to kill weeds, thus reducing runoff. But glyphosate-resistant "superweeds" have sprung up, which necessitate higher doses of glyphosate and other herbicides.
Conveniently, Monsanto has solutions to the superweed problem at the ready, including new or reformulated herbicides—such as dicamba.
If you or a loved one suffered crop losses because dicamba volatilized and moved onto your property from a neighboring farm, contact us today for a free consultation.