Trump Declares Opioid Crisis a National Emergency
Published August 11, 2017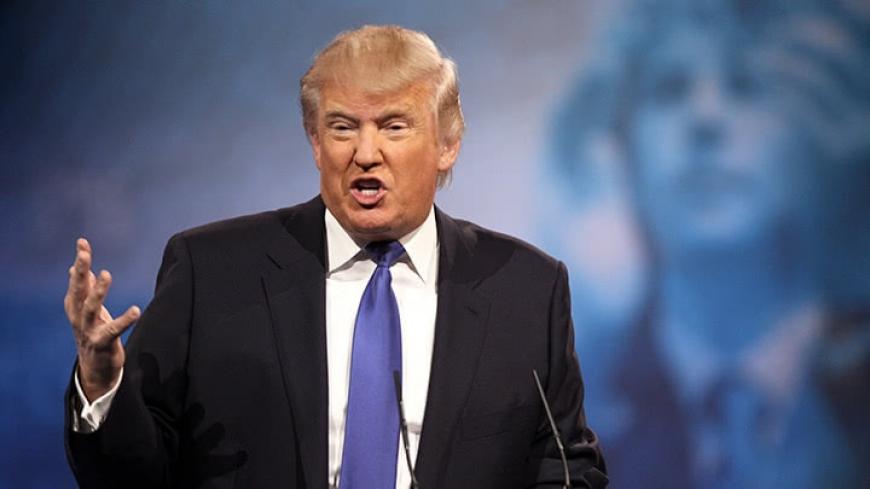 (Above photo by Gage Skidmore)
(NOTE: On October 27, 2017, Donald Trump formally declared the opioid crisis a national public health emergency. He announced his intention to do so on August 10, 2017.)
In a seeming reversal from his previous stance, Donald Trump said yesterday that he was declaring the nation's opioid crisis an emergency.
"I'm saying officially right now—it is an emergency. It's a national emergency," Trump said from his golf club in Bedminster, New Jersey. "We're going to spend a lot of time, a lot of effort and a lot of money on the opioid crisis."
"I'm saying officially right now—it is an emergency."
Prior to that announcement, Health and Human Services Secretary Tom Price had said that an emergency declaration was unnecessary. This surprised many after Chris Christie's Commission on Combating Drug Addiction and the Opioid Crisis recommended the declaration to unlock government funding to combat the crisis.
Vox examined what the emergency announcement could mean in terms of actual policy, emphasizing that this is a nebulous issue. The declaration could free up funding and other support to help tackle the crisis, but experts agree that for it to be effective, it must be part of a large, comprehensive effort.
Tom Frieden, former head of the Centers for Disease Control and Prevention (CDC), tells Vox, "[I]t could help in the right context, as part of a comprehensive response, and if it encourages both funding and better collaboration between public health and law enforcement."
But Frieden added, "If it's just a political statement not backed by money or commitment to more action, and if it's a way to propagate the criminalization of addiction, then it would be counterproductive."
Six Thousand More Opioid Deaths Discovered
Trump's declaration of a state of emergency came just days after a new study published in the American Journal of Preventative Medicine found that opioid deaths in 2014 were underestimated by 24 percent. If true, the total would rise from 29,000 to 35,000.
Opioid deaths in 2014 were underestimated by 24 percent.
The study, helmed by University of Virginia researcher Christopher Ruhm, also found that certain states were particularly guilty of underreporting opioid fatalities. In Alabama, Indiana, Louisiana, Mississippi, and Pennsylvania, the final tally was more than double the original number. (In New England, on the other hand, the original reports were largely accurate.)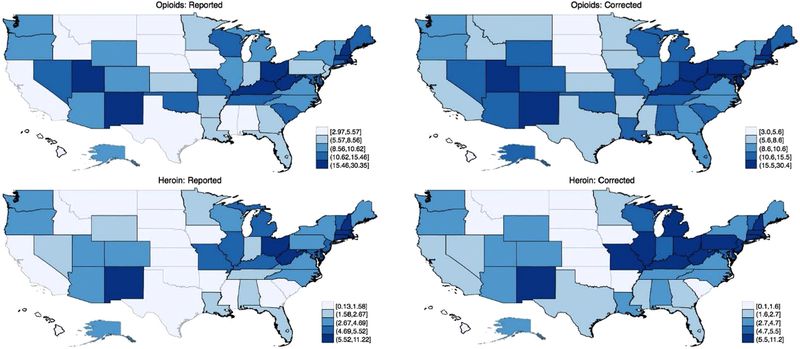 For the study, Ruhm examined more than 47,000 death certificates from 2014 for which the cause of death was marked as a drug overdose. In thousands of these cases, he found that an opioid overdose was the cause of death but that the local medical examiner had not marked the certificate as such.
There is no official standard for or definition of an opioid overdose, which helps account for the underreporting in several pockets of the country. In many cases, no drug was specified.
Ruhm's study concludes that his corrections "supply important information to policymakers attempting to reduce or slow the increase in fatal drug overdoses."
Research such as this could prove vital as the Trump administration tries to quell the opioid epidemic.
ClassAction.com Files Lawsuits Against Drug Distributors
To effect real change and hold the powerful accountable, ClassAction.com attorneys John Yanchunis, James Young, and Patrick Barthle have filed several lawsuits on behalf of towns and counties in West Virginia.
McDowell County's fatal drug overdose rate is three times higher than West Virginia's.
These complaints were filed against major drug distributors, pharmacies, pill mills, and physicians. They accuse the defendants of public nuisance, negligence, code violations, and unjust enrichment.
A lawsuit filed on behalf of McDowell County claims that claims that, in addition to spreading "addiction and destruction," drug companies drained McDowell County's finances:
Defendants have caused and will continue to cause McDowell County to expand substantial sums of public funds to deal with the significant consequences of the opioid epidemic that was fueled by defendants' illegal, reckless and malicious actions…
ClassAction.com attorney John Yanchunis said: "McDowell County was once a thriving community, now laid to waste by drug addictions which have destroyed lives, broken up families and caused a dramatic increase in crime, addiction-related social and health issues, overdose and even death."
McDowell County's fatality rate from drug overdoses is nearly three times higher than West Virginia's.
ClassAction.com attorneys are also exploring lawsuits on behalf of other states and counties, and on behalf of opioid victims. If you or a loved one became addicted to prescription painkillers, please contact us today to learn your rights. You may be owed money for damages caused by your addiction.