VW Enters New Mobility Market With Moia Brand
Published December 09, 2016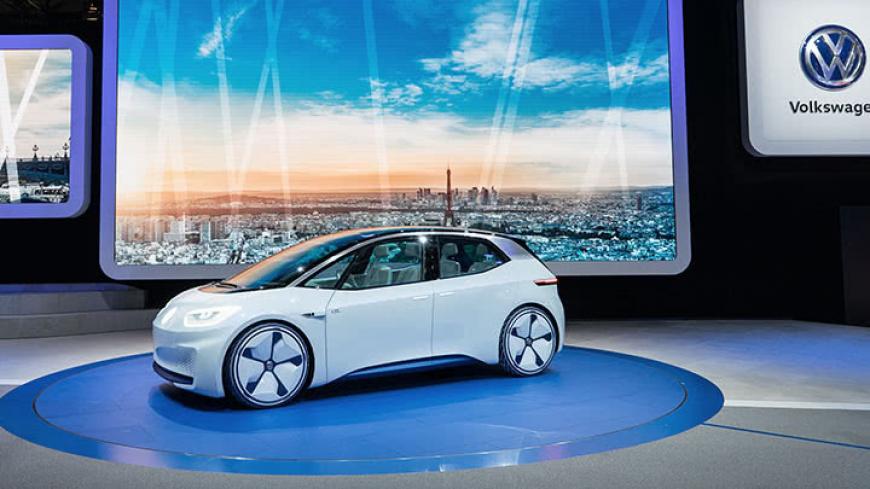 Hoping to put the Dieselgate scandal in its rearview mirror, Volkswagen is focusing less on individual vehicle ownership and investing more in ride-hailing, autonomous driving, and electric cars.
MOIA's focus is changing urban mobility.
These efforts will take place under Moia, a new standalone mobility services company.
Moia signals VW's intent to compete with tech companies such as Google, Apple, and Uber as a provider of innovative transport solutions.
Volkswagen officially launched Moia at the Tech Crunch Disrupt technology event in London on December 5.
Moia (a Sanskrit word meaning "magic") will operate as an independent brand under the VW umbrella, which also includes the brands Audi and Porsche.
Global Aspirations
The Moia brand is VW's second step away from its traditional vehicle manufacturing business. In May, VW invested $300 million in Gett Inc., a ride-hailing company that operates in more than 100 cities.
Moia's initial focus is on ride-hailing and on-demand pooling services. It also plans to introduce an electric car as soon as 2021. European pilot projects start in 2017, but Moia eyes an international market.
"Even though not everyone will still own a car in future, Moia can help make everyone a customer of our company in some way or another," said Volkswagen CEO Matthias Mueller in a statement.
"We're a startup with VW group's resources and we have a global aspiration," said Moia CEO Ole Harms. "Our sights are set on becoming one of the global top players for mobility services in the medium term."
Automakers Facing Seismic Industry Changes
An industry that since its inception has focused on selling internal combustion vehicles to individual drivers is under technological assault.
Dieselgate may have been a blessing in disguise for Volkswagen.
Not only is the industry moving towards electric cars with automated features, it's also facing a future in which drivers themselves are obsolete.
Companies like Uber and Lyft that provide on-demand ride hailing are obviating the need for personal vehicles. Under legal pressure to classify drivers as employees, Uber and Lyft may scrap drivers altogether and introduce driverless taxis. If they do, they'll have competition from Google and Apple, which are investing heavily in driverless cars. Vehicles from Tesla, Volvo, Ford and other automakers already feature sophisticated automation systems and may be fully automated within a decade.
Volkswagen is a latecomer in this competitive, rapidly-changing, tech-driven environment. Daimler AG, for example, already has a car-sharing service as well as public-transit and cab hailing apps. General Motors is investing $500 million in Lyft and planning an on-demand network of self-driving cars.
While VW brand Audi offers car sharing in San Francisco and Hong Kong and plans to offer self-driving and fully electric cars in 2017 and 2018, overall VW lags behind the competition from an innovation standpoint.
Ironically, Dieselgate may have been a blessing in disguise for the world's second-largest automaker. The scandal delivered a near-fatal blow to its "Clean Diesel" passenger car campaign, and VW now seeks a strategic revamp as a leaner, more efficient, and future-looking automotive company.
VW recently announced it would lay off 30,000 workers—5 percent of its global workforce—while adding 9,000 new technology positions.
Berlin-based Moia currently employs 50 workers and will have about 200 employees by the end of 2017. Volkswagen intends to generate a substantial share of its revenue from the startup by 2025.