Exploding E-Cigarettes Raise Serious Safety Concerns
Published April 18, 2016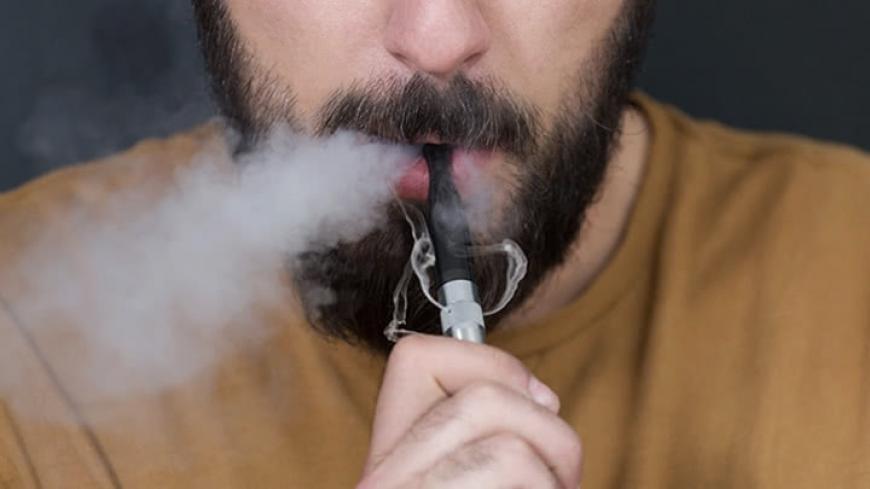 A rash of violent explosions and grisly injuries have raised mounting concerns about the safety of e-cigarettes. One high-profile victim is soccer star Danny Califf, who spent ten years as a defender for the L.A. Galaxy, San Jose Earthquakes, Philadelphia Union, Toronto FC, and various European teams.
Mr. Califf's attorney, Greg Bentley, says his client has been horribly disfigured by an e-cigarette that blew up in his face earlier this year.
Mr. Califf allegedly suffered a broken cheekbone and was concussed after the cigarette's lithium-ion battery shot through his cheek.
These types of explosions, and the gruesome injuries that result, are becoming a regular occurrence. On Easter Sunday, an e-cigarette exploded in a Keene, New Hampshire restaurant, burning the hands and face of its owner and hitting "another customer in a nearby booth in the chest, burning part of his shirt and pants," according to the Sentinel Source. Startled witnesses described the explosion as a "fireball," or akin to a fireworks display.
In February, an e-cigarette exploded in a Kentucky man's pocket while he waited in line at a Shell gas station. The man was rushed to the hospital with second degree burns.
Around the same time, a Naples (Florida) woman's car burst into flames after her e-cigarette exploded. She too was rushed to the nearest hospital with serious burns.
The eruptions above—which result from the same kind of battery found in exploding hoverboards—are just the tip of the iceberg. There were at least 25 e-cig explosions between 2009 and 2014, at least a dozen more in 2015, and there have already been several in 2016. As e-cigarettes' popularity soars, and as more people come forward, these numbers will only rise.
Toxic Ingredients Could Increase Cancer Risk by 15x
Unfortunately for vapers, explosions are just one of e-cigarettes' many safety concerns. Though some studies have found them to be significantly healthier than traditional cigarettes, many recent studies have cast serious doubt on the alleged benefits.
From September 2010 to February 2014 the number of vape-related calls to poison control centers skyrocketed, from just one call per month to 215. Over half the calls involved children under the age of five, many of whom had ingested the liquid nicotine found in the devices.
Hold Vape Companies Accountable
A January 2015 study in The New England Journal of Medicine determined that hidden formaldehyde in e-cigarettes makes the risk of developing cancer from them 5 to 15 times higher that of traditional cigarettes. Formaldehyde is most commonly used as a key component in industrial resins, and as an embalming agent.
In December of last year, an Environmental Health Perspectives study found that many e-cigarettes do not disclose the presence of the flavoring chemical diacetyl, which has long been known as a respiratory hazard. Most infamously, diacetyl caused "Popcorn Lung" in microwave popcorn factory workers. (The name "Popcorn Lung" belies the fact that it is a serious, permanent affliction which sometimes requires lung transplants.) The study discovered diacetyl in 39 of the 51 flavors analyzed: nearly 80%.
The damning data grew this past February, when researchers found that e-cigarettes suppressed a whopping 358 immune genes—305 more than traditional cigarettes. These results suggest that e-cigs may render vapers more susceptible to disease, which is doubly troublesome given that they may also cause disease.
FDA Regulation On the Way
Thankfully, lawmakers and regulators have taken notice of this rising public health crisis.
Last month, the Transportation Department banned e-cigarettes on all domestic and international flights that fly into or out of the United States.
A few weeks later, a Vermont bill that would tax e-cigarettes like regular tobacco (at 92%) won preliminary approval from the House. The bill's sponsor, Rep. George Till, says the bill would deter minors from buying e-cigs. Nationwide, the number of middle and high schoolers who vape tripled between 2013 and 2014.
Most importantly, the FDA has resolved to regulate e-cigarettes in coming months, stating that it would use "powerful regulatory tools, such as age restrictions and rigorous scientific review of new tobacco products and claims to reduce tobacco-related disease and death."
At present, the e-cigarette industry is not regulated by the FDA or anyone else, which is part of the reason it's such a dangerous landscape for consumers.
An Explosion of Lawsuits
Naturally, the myriad explosions and other health hazards associated with vaping have generated a flood of e-cigarette lawsuits against manufacturers. Morgan & Morgan is currently exploring suits against e-cigarette companies. Side effects for eligible parties may include the following:
Popcorn Lung (coughing, shortness of breath)
Asthma
Chronic Bronchitis
Breathing problems
Burns, scarring, or other injuries from e-cig explosion
If you or a loved one has been injured by e-cigarettes, please contact us immediately to complete a free case evaluation. Don't hesitate; these cases are time-sensitive, and you may be entitled to compensation.