Chrysler, BMW Owners Confront Frightening Defects
Published May 17, 2017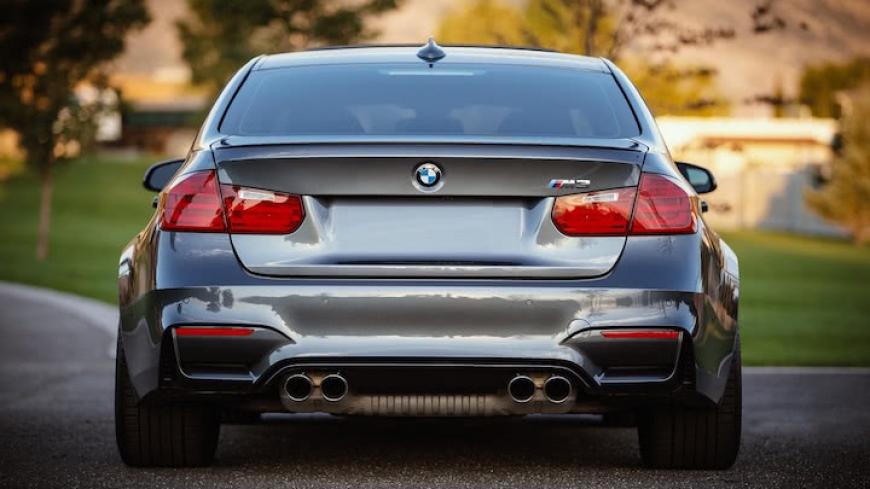 Car and truck owners may be feeling on-edge after the third straight year of record-setting U.S. vehicle recalls.
While Takata airbags accounted for a disproportionate share of 2016 recalls and became a major news story, a laundry list of issues—from door latches to steering columns to fuel pipes—plagued manufacturers.
Already in 2017, millions of vehicles—including 1.25 million Dodge trucks—have been called back for issues that are in some cases life-threatening.
Auto recalls have hit record numbers for three straight years.
Worse, an outdated recall notification process means that many vehicle problems go unfixed until it's too late.
A new app from Carfax hopes to better keep owners in the loop about recalls. However, it relies on manufacturers taking formal action when problems arise, something that not all companies are eager to do, as recent BMW car fires demonstrate.
ClassAction.com explores the state of auto recalls in 2017 and explains how owners can be proactive about their family's safety.
Recalls Reach Record-High (Again) in 2016
Auto manufacturers recalled a record 53.2 million vehicles in 2016. That was up from the previous high of 51.2 million vehicles in 2015, which edged out the 51 million mark set in 2014.
From 2005 to 2013, no more than 20.3 million vehicles were recalled in a single year. (The previous record of 30.8 million vehicles recalls was set in 2004.)
Ballooning recalls are puzzling on the surface because modern cars are safer than ever. Yet car buyers' rising standards when it comes to safety is one reason why automakers are under greater pressure to respond to problems.
Toyota settled criminal fraud charges with the Department of Justice for $1.2 billion.
Another reason is greater scrutiny following a string of headline-grabbing scandals, including the General Motors ignition-switch defect, Volkswagen's "Dieselgate," and Takata's rupturing airbags.
The National Highway Traffic Safety Administration (NHTSA) was criticized for not taking stronger, swifter action against GM for faulty ignition switches linked to 124 deaths. Since then, the agency has stepped up enforcement against automakers with record fines, including a $105 million fine against Fiat Chrysler in 2015 for mishandling safety recalls.
Other government agencies, including the Department of Justice (DOJ) and the Environmental Protection Agency (EPA), have also hammered manufacturers. Toyota settled criminal fraud charges with the DOJ for $1.2 billion over its unintended acceleration defect, GM paid the DOJ $900 million, and Volkswagen will pay $1.45 billion to the EPA for alleged Clean Air Act violations.
Consumers have in recent years made manufacturers pay a steep price for undisclosed vehicle flaws as well. Toyota in 2013 agreed to a $1.6 billion class action settlement with owners whose vehicles depreciated as a result of sticking accelerator recalls. GM set aside nearly $600 million for victims affected by ignition switch crashes and could still face additional lawsuits. Volkswagen has agreed to spend up to $10 billion on vehicle buybacks and owner compensation in connection with Dieselgate—the largest auto settlement in history.
With fines and settlements like these against automakers, it's no wonder that companies are nipping vehicle problems in the bud and issuing recalls faster.

Fiat Chrysler Recalls Ram Trucks
Fiat Chrysler Automobiles (FCA) is on the hot seat again less than two years after its record fine.
FCA announced on May 12 that it is recalling more than one million Ram pickup trucks due to a software glitch that can potentially cause airbag and seat belt failure.
According to Fiat Chrysler, a "significant underbody impact" could cause a sensor to erroneously disable side airbags and seat belt pretensioners, making the safety equipment "unavailable in the event of a vehicle rollover."
Chrysler has recalled more than one million Ram pickups due to a serious software issue.
Affected vehicles include about one million 2013-2016 Ram 1500 and 2500 pickups and 2014-2016 Ram 3500 pickups sold in the U.S., as well as an additional 259,000 vehicles sold in Canada, Mexico, and the non-NAFTA region.
FCA began an investigation into Ram trucks after the automaker was hit with a lawsuit over alleged airbag failure in a 2014 Dodge Ram 1500 that was involved in a rollover crash.
An illuminated instrument panel warning light indicates that restraint-system function has been disabled. Turning the vehicles ignition switch to "off" and then to "on/run" may restore function.
Starting June 23, dealerships will reprogram computer modules free of charge. Until then, Fiat Chrysler urges owners to follow instruction on their recall notices and stay tuned for more information about scheduling service. Customers with questions may call Fiat Chrysler at (800) 853-1403.
To find out if your Dodge truck is affected, visit NHTSA.gov and enter the vehicle's VIN number.
Spontaneous BMW Explosions Spark Concern
An ABC News report has uncovered more than forty BMWs that burst into flames while parked.
BMW, which has investigated the fires, denies a widespread problem, noting almost five million BMWs on U.S. roadways and a variety of possible causes unrelated to a product defect. The automaker has issued past recalls over fires.
The fires appear to occur once the car has been shut off, but beyond that the pattern shows large variance. A fire in a 2008 BMW X5 reportedly started just minutes after the vehicle was shut off, while a 2000 BMW appears to have started after the vehicle was parked for several days.
Auto safety expert Sean Kane told ABC that car fires usually occur when vehicles are in operation, but the electronic systems in modern cars never shut off completely, which can pose a fire risk. The NHTSA looked into ABC's findings and found no evidence of a safety defect.
BMW has paid cash settlements to some owners in exchange for non-disclosure agreements. Critics believe this is BMW's way of keeping the fires under wraps.
Any BMW owner who has experienced a vehicle fire should report the issue to the NHTSA and contact ClassAction.com for a free legal consultation.
Defects Piling Up in 2017
This year may finally see an end to record vehicle recalls, but that doesn't mean problems are going away. Here are just a few of the recalls automakers have issued in 2017:
VW: 240,000 Audis (fuel pump flange may crack and leak)
Tesla: 53,000 vehicles (parking brake)
Hyundai, Kia: 1.2 million vehicles (seized engines)
Ford: 2017 F-250 (could roll while in park)
Ford: 200,000 cars (fire risk, door latches)
Mercedes-Benz: 1 million models (fire risk)
BMW: 19,000 vehicles (possible fuel vapor leak)
Nissan: 56,000 vehicles (power steering hoses may leak, cause a fire)
Honda CRVs, while not yet recalled, are the subject of a class action lawsuit over a noxious smell that fills the vehicles.
The recall parade is certainly worrisome, but equally concerning is the number of unrepaired vehicles. Carfax estimates that there are 63 million vehicles in America that are recalled haven't been fixed. That works out to 1 out of 4 registered vehicles with unresolved repairs.

Better Recall Notifications Needed
Part of the reason for the shockingly low repair rate is an outdated owner notification system. Recall notices, required to be sent through first-class mail, often end up going unread, disregarded, and/or thrown away.
Used cars, particularly those that have been repeatedly sold and resold, are also problematic because the manufacturer can lose track of who the current owner is. In other cases, someone buys a car used and the previous owner failed to complete recall repairs.
Electronic recall notifications could help to boost repair completion rates.
Delivering notices by mail doesn't make much sense in a society that increasingly handles its business online. Trying to keep with the times, last year the NHTSA proposed a rule change that would require automakers to additionally use electronic means to notify affected owners. Electronic means would include emails, text messages, social media, and phone calls.
Many automakers have already begun using electronic tools for recall campaigns, but the rule change would mark a seismic policy shift.
Carfax has designed a new app that addresses the recall repair gap. Customers can create a free account and enter their license plate or VIN to check for open recalls.
Open recalls have spiked 34 percent since last year, says Carfax. Vehicles with the highest open recall rate are family-friendly minivans and SUVs. The top five cities with open recalls are Los Angeles, New York, Dallas-Fort Worth, Chicago, and Philadelphia.
Not all vehicle defects result in recalls. Faulty vehicles could entitle owners to compensation through lemon laws, a product liability lawsuit, or another cause of action.
For a full evaluation of your rights as a vehicle owner, or to speak with an attorney, contact ClassAction.com.