SCOTUS Just Made It Harder to Fight Labor Law Violations
Published May 24, 2018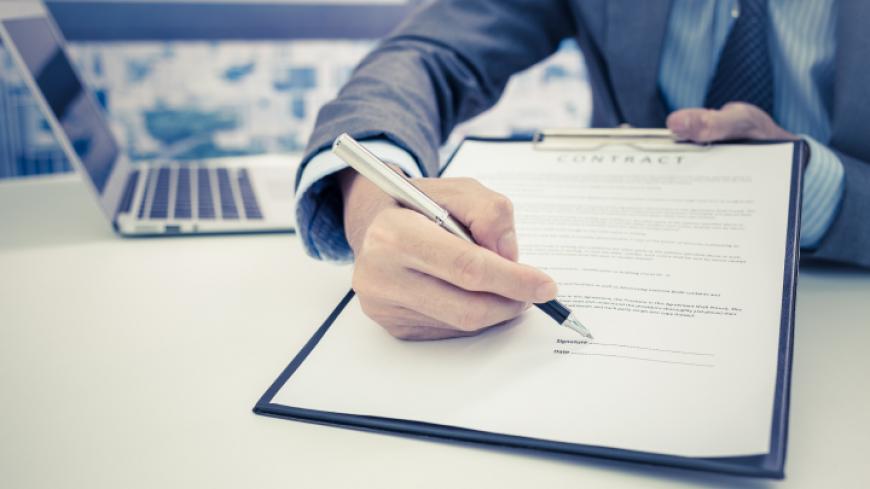 Ryan Morgan serves as co-chair of Morgan & Morgan's Employee Rights Group, which handles employment claims throughout the United States.
On Monday, the Supreme Court Justices ruled in favor of employer class action waivers, shutting the door on an important legal avenue for millions of American workers.
The Court has made it clear that they value corporate interests more than the rights of American workers.
Class action waivers are often slipped into employment contracts. Without realizing it, employees sign away their right to join a class action lawsuit against their employers. By doing so, they agree to handle any future legal disputes in private arbitration.
Most workers are forced to agree to these terms as a condition of employment. In 2017, 60 million workers were bound by mandatory arbitration clauses.
In Monday's decision, the Supreme Court justices ruled five-to-four in favor of Epic Systems Corp, Ernst & Young, and Murphy Oil, whose employee class action waivers had all been legally contested. By ruling that these agreements are legal, the Court has made it clear that they value corporate interests more than the Constitutional rights of American workers.
Waivers Curb Chance of Workers Suing—and Winning
By prohibiting class action lawsuits, corporations help ensure that many employment disputes never see the light of day.
In arbitration, there is no judge or jury. Instead, an arbitrator is hired to decide the confidential outcome of a legal dispute.
Corporations walk into arbitration holding all of the cards. They establish the rules of the proceedings and hire the arbitrators. Arbitrators know who hire them, so future employment is never far from their minds.
Corporations walk into arbitration holding all of the cards.
The inherent bias of arbitration is seen in its outcomes. According to a Cornell University study, employees only win 21 percent of arbitration cases. When employees do win, their awards are five-to-ten times less than what employment cases earn in court.
But these figures are only based on claims that are brought.
Class actions allow employees to share legal costs and resources, making litigation feasible for smaller disputes. Class members often have to do nothing at all to receive their portion of the final verdict or settlement.
In the cases brought before the Supreme Court, employees alleged they were underpaid but their claims were too small to file individual lawsuits. Rather than let their employers continue to rob them of their hard-earned money, they fought for their right to file a class action.
Arbitration Keeps Toxic Cultures Hidden
Now that employees can't unite to file a class action, they may do nothing at all, causing labor law violations to go unchecked.
There is little now to stop companies from violating employment laws.
If employees do pursue a case, the private nature of arbitration keeps news of illegal practices, like unpaid off-the-clock work or independent contractor misclassification, from spreading throughout a company. Without the publicity of a class action lawsuit, employees may not even realize they are getting underpaid or missing benefits.
Companies aren't afraid of facing employees in private arbitration. There is little now to stop them from violating employment laws.
In incidents of workplace harassment or discrimination, class action lawsuits also make it easier for employees to speak out against their employers. It's much less intimidating to come forward with stories of harassment and mistreatment when a group of your colleagues are behind you.
Discrimination and harassment lawsuits can result in multi-million-dollar settlements and often bring with them a wave of negative press. Without the threat of bad publicity, arbitration will keep toxic workplace cultures out of sight, offering little incentive for change.
If we have learned anything from the #MeToo movement, it's that illegal workplace harassment and discrimination are still rampant in organizations nationwide. It's astounding that the Supreme Court would take the country backwards by making it harder to hold companies accountable.
Congress Must Empower Employees Once Again
The legality of class action waivers had been disputed for years leading up to Monday's decision.
Some courts recognized that class action waivers violated the National Labor Relations Act (NLRA), which guarantees the right to collective bargaining.
Others have inappropriately ruled that the Federal Arbitration Act—a 1925 law that legalized arbitration agreements—trumps the NLRA. This law, however, was created to allow corporations of similar size to settle disputes outside of court. It was never intended for employment disputes and should have no role in employment litigation.
"A single employee is disarmed in dealing with an employer."
Justice Ruth Bader Ginsburg argued that when the NLRA was passed, "Congress acted on an acute awareness: For workers striving to gain from their employers decent terms and conditions of employment, there is strength in numbers. A single employee, Congress understood, is disarmed in dealing with an employer."
The Supreme Court had the opportunity to enforce these longstanding, essential rights of employees to collectively pursue claims against their employers. They chose instead to act in favor of corporate interests.
This is not so much a case about arbitration but about the systemic manipulation of the judicial system by corporations. These maneuvers allow them to break laws with immunity and profit while exploiting the American workforce.
Bills like the Arbitration Fairness Act (H.R. 1374, S. 537) are now more important than ever. The Arbitration Fairness Act would prohibit arbitration agreements to resolve employment, consumer, antitrust, and civil rights disputes.
If we are to have any hope of leveling the playing field between employees and corporations, Congress must act immediately.