How to Solve the Opioid Epidemic
Published April 18, 2017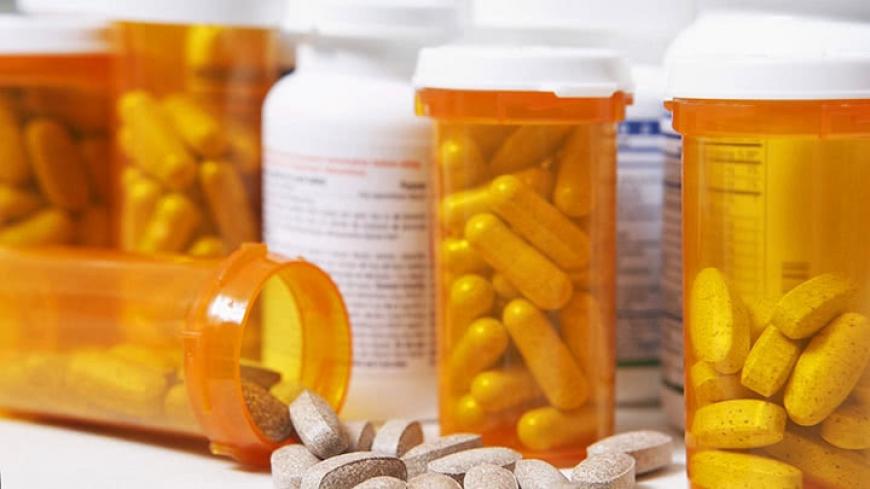 The worst drug overdose crisis in American history shows no sign of slowing, despite growing public awareness.
More than 50,000 Americans died from drug overdoses in 2015—the most ever. Nearly two-thirds of the deaths were linked to opioids such as OxyContin, Percocet, heroin, and fentanyl.
Drug overdoses are now killing more people than during past heroin, cocaine, and methamphetamine epidemics. The 33,091 opioid related deaths in 2015 represents a fourfold increase since 1999. Nearly half of those deaths involved a prescription opioid.
Efforts are underway that could finally produce a breakthrough in the crisis.
Every day, news headlines speak to the deepening opioid crisis. In Eerie County, New York, there were ten opioid deaths during a single week in April. Fifty people recently died in a single day from a batch of heroin in Philadelphia, where 900 people are projected to die from opioids this year. Hennepin County, Minnesota experienced a nearly 60 percent jump in opioid deaths from 2015 to 2016. In Palm Beach County, Florida, opioid overdose deaths nearly doubled in 2016. Colorado saw 56 homicides in 2016, compared to 442 opioid-related deaths.
Our country desperately needs new solutions for this unprecedented public health crisis. Initiatives such as more drug treatment and increasing access to overdose antidotes—while helpful—ignore the role of Big Pharma, which every year floods the market with enough painkillers to provide every U.S. adult with a bottleful. They also ignore the role of prescribing patterns on chronic opioid use.
Many experts believe that a three-pronged approach involving opioid addiction prevention and treatment—as well as pain pill supply control—is needed.
Efforts on the local, state, and national levels are currently underway that could finally produce a breakthrough in the crisis. They include lawsuits against prescription opioid manufacturers and distributors, a special opioid commission created by President Donald Trump, a congressional investigation, and new state laws.
The Challenges of Opioid Litigation
Lawsuits against opioid manufacturers such as Purdue Pharma (maker of OxyContin) have been an uphill battle.
The U.S. opioids market is expected to reach $17.7 billion by 2021.
Big Pharma's deep pockets and cozy relationship with government make it a powerful adversary. The U.S. market for opioids is worth more than $11 billion and is expected to reach $17.7 billion by 2021. Opioid makers' huge profits have allowed them to stack the regulatory deck in their favor and hire high-powered legal teams that include former government insiders.
And even though the actions of opioid makers seem indefensible, pharmaceutical companies have successfully invoked sound legal defenses in many of cases they've faced. The stigma surrounding opioid addiction is yet another factor working in drugmakers' favor.
Individual Lawsuits
Arguing before the Philadelphia Court of Common Pleas in February, Judge Frederica Massiah-Jackson told an attorney (who was trying to convince her that the opioid industry was responsible for his client's overdose death), "I'm not as sympathetic to this whole opiate thing. When it was cocaine and heroin there wasn't all of this."
Judge Massiah-Jackson added, "Find some legal arguments for me."
Unfortunately, the legal arguments often favor opioid manufacturers. A review of cases against Purdue Pharma published in the West Virginia Law Review found that Purdue won most individual plaintiff lawsuits at the summary judgment level by claiming lack of causation, misuse, wrongful conduct, or expiration of the statute of limitations.
Product liability law is the typical recourse for pharmaceutical-related harm. But arguments that OxyContin and other opioid medications are defectively manufactured, defectively designed, or defectively marketed are a tough sell.
Manufacturing defect means that the product is not made to specification. While such opioid cases have succeeded, they're usually limited to a particular opioid product or batch that doesn't work the way it's supposed to.

Design defect claims—in particular, arguments related to higher strength opioid pills having an excessive drug dose, lack of antagonistic (euphoria-suppressing) formulations, and the ability of users to bypass time-release mechanisms (by, for example, crushing the drugs and snorting or injecting them)—are more feasible. However, when opioid patients misuse or alter the drugs, which commonly occurs among patients who've become opioid addicts, manufacturers can use patients' behavior as a defense.
Failure to warn claims have been mostly unsuccessful because many opioid pill inserts warn about the drugs' potential toxicity, addictiveness, and potential for abuse. In addition, the "learned intermediary" doctrine followed in many states—whereby the physician serves as the gatekeeper between drugmaker and patient—breaks the chain of causation and provides legal cover for manufacturers.
Drugmakers' aggressive marketing allowed them to alter prescribing patterns and turn drugs like OxyContin into blockbusters.
Also instrumental to opioid makers' legal successes is that they've done relatively little direct-to-consumer advertising, instead targeting physicians in an attempt to alter their prescribing habits. Purdue, in fact, engaged in no direct-to-consumer advertising. This strengthens the physician's role as a learned intermediary and shields drugmakers from failure to warn and other marketing claims.
But while manufacturers' aggressive (and, many argue, false and misleading) marketing allowed them to fundamentally alter opioid prescribing patterns and turn drugs like OxyContin into blockbusters, their tactics have produced legal consequences.
Opioid Class Actions
Class action lawsuits brought by opioid users against drug companies remain a possibility, but they too have failed to gain traction.
Class action lawsuits must receive certification before they can proceed. Certification is based on several requirements; failure to meet any of the requirements results in the case not being certified.
Perhaps most troublesome has been the "commonality" requirement that says there must be a legal or factual question common to all class members. Courts have supported drugmakers' assertion that questions regarding class members' medical histories, the factual circumstances of their addiction, and whether drug companies misrepresented opioids or inappropriately promoted them could only be determined on an individual—not a class-wide—basis.
State Lawsuits
Government legal action against opioid manufacturers has been much more successful than individual and class action lawsuits, although some of the settlements reached are seen as disappointments.
Parens patriae lawsuits—cases in which the state asserts its standing to sue to protect its "quasi-sovereign" interests, such as its interests in the wellbeing of its residents—have effectively allowed state officials to bypass the individual claims requirements that have hampered other lawsuits by naming the state itself as the injured party and seeking damages that can replenish welfare, healthcare, justice, and other social systems stressed by rampant opioid addiction.
Kentucky settled with Purdue Pharma in 2015 for $24 million.
Liability theories also differ in parens patriae cases. For example, they often include public nuisance claims. Public nuisance laws were originally designed to allow the demolition of run-down buildings that threatened the community's safety.
The state of West Virginia and Pike County, Kentucky settled parens patriae cases with Purdue Pharma for $10 million (2004) and $4 million (2013), respectively. Pike County used the settlement money to expand a drug rehabilitation facility.
Non-parens patriae state lawsuits have made inroads against opioid makers as well.
In 2007, Purdue Pharma settled with 26 states and the District of Columbia for $20 million for unlawfully marketing OxyContin. The multi-state class action lawsuit was inspired by the West Virginia settlement and alleged that Purdue misbranded OxyContin as "less addictive, less subject to abuse and diversion, and less likely to cause tolerance and withdrawal than other pain medications."
While a $20 million settlement might seem like a big win, an assistant attorney general in the case expressed "tremendous buyer's remorse" that the case did not settle for more money or lead to substantive changes in opioid prescribing patterns. Indeed, the opioid epidemic has only deepened over the last decade.
Kentucky refused a $500,000 offer in the case, fought for more money, and in 2015 settled with Purdue for $24 million. Former Kentucky Attorney General Greg Stumbo, who filed the 2007 lawsuit, believes the case could be worth $1 billion if it ever reached a jury. But accepting the settlement suggests that the Attorney General's lawyers had doubts about a win at trial.
(Click below for page 2.)
Federal Lawsuits
Federal law enforcement has had its own struggles holding opioid makers accountable.
Beginning in 2011, the Drug Enforcement Administration (DEA) began putting together a case against Mallinckrodt Pharmaceuticals, a major manufacturer of generic oxycodone, for violating laws meant to prevent diversion of legal pain pills to the black market. It was the largest prescription drug case the DEA has ever pursued, spanning six years and five states.
Mallinckrodt's legal team included a former federal prosecutor and a former associate chief counsel for the DEA.
Mallinckrodt, prosecutors contended, manufactured 500 million oxycodone pills between 2008 and 2012 that ended up in Florida—two-thirds of all oxycodone sold in the state over that period—and ignored its responsibility to report suspicious orders.
A single distributor in 2010 sent 41 million of Mallinckrodt's oxycodone pills to Florida, records show, or enough to give every man, woman and child in Florida 2.5 pills. A single physician received more than 92,000 oxycodone pills from the distributor over 11 months. He prescribed 1,000 pills to a patient in just one day—an amount worth $30,000 on the street.
Based on these findings, the DEA stepped up its investigation into Mallinckrodt and pushed for a civil conspiracy charge that could have resulted in $2.3 billion in fines. Mallinckrodt assembled a legal team that consisted of a former federal prosecutor and a former associate chief counsel for the DEA's diversion division.
In the end, no legal action was taken against Mallinckrodt. It has reportedly agreed to pay a $35 million fine and admit to no wrongdoing.
One government official called the fine "chump change" for a company that had $3.4 billion in revenue last year.
Another official said the settlement was about more than money and that it will "put the industry on notice."
Drug Distributor Lawsuits
Aside from targeting opioid manufacturers directly, states have had success going after the drug distributor middlemen that supply pharmacies with drug companies' opioids.
Wholesaler McKesson Corporation finalized a $150 million Justice Department settlement in early 2017 for failure to monitor and report suspicious opioid sales. The settlement stemmed from a 2008 government case for similar violations.
West Virginia, which has the highest opioid overdose rate in the country, is pursuing its own cases against opioid distributors. State Attorney General Patrick Morrisey filed suit against McKesson in January 2016 for failing to stop massive painkiller shipments. Earlier this year, Cardinal Health and AmerisourceBergen agreed to pay the state $36 million. Ten other drug distributors have paid the state a combined $11 million.
West Virginia's recoveries against opioid distributors should pave the way for similar cases by other hard-hit states.
New Lawsuits Bring New Hope for Justice
As the opioid epidemic worsens, new legal avenues are being explored in addiction-ravaged areas that include Chicago, the state of Mississippi, and Everett, Washington.
Everett claims that Purdue Pharma ignored obligations owed to the state of Washington under its 2007 multi-state settlement to implement opioid diversion detection programs. The city is seeking damages for a spike in overdose deaths, homelessness, and crime that it says stems from Purdue allowing its products to flow into "pill mills" and drug rings.
Opioid lawsuits similar to cases that helped bring down Big Tobacco are now being pursued.
Lawsuits in Chicago and Mississippi go a step further in asserting that drugmakers' intentionally deceptive opioid marketing amounts to a fraudulent scheme that directly caused harm to the government and residents.
Mississippi, for example, alleges that medically unnecessary opioid prescriptions led to $5.6 million in spending on claims paid by the state's Medicaid program and an estimated $141 million in increased healthcare costs from opioid abuse.
The Washington Post compared the Mississippi opioid case to "the one that ultimately brought big tobacco to heel."
Mississippi Attorney General Jim Hood told ClassAction.com that, "For over two decades, these pharmaceutical companies have made billions of dollars in profits by misrepresenting to tens of millions of doctors and patients the significant dangers of prescription opioids—marketing the drugs as rarely addictive and a safe substitute for non-addictive pain medications, such as Advil, Motrin, or Aleve."
"The lawsuit seeks to end these deceptive marketing practices, impose civil penalties, and obtain an order requiring the drug companies to address the harms created by their deceptive conduct, including skyrocketing medical costs and crime," said Hood. "I want to make these few drug companies pay for the damage they have done and for treatment of addictions they caused."
Mississippi has so far won two court decisions in the case, which has proceeded further than others have. At the very least, pretrial discovery might force the drug companies to produce internal records—something they have fiercely opposed.
When patients and others have sued opioid makers, the companies have sought protective orders prohibiting company documents used as evidence from becoming public.
Any discrepancies between what manufacturers told doctors, regulators, and patients about opioids, and what they knew or suspected internally, could be the information needed to break through Big Pharma's defenses.
The best case scenario is that Purdue and other opioid makers will have to do in Mississippi what they have so far avoided: face a jury from a community where their products have sown death and destruction.
Other Solutions to the Epidemic
Lawsuits alone won't bring the opioid epidemic under control. Because the problem is systemic, new policies are needed at the state and federal levels that address the factors responsible for widespread opioid addiction.
The FDA's Role in Abetting Big Pharma
Changes should begin at the federal agency that regulates prescription drugs—the U.S. Food and Drug Administration (FDA).
Experts like Dr. Andrew Kolodny of the group Physicians for Responsible Opioid Prescribing (PROP) have described how the FDA changed the rules governing how painkillers are approved to make it easier for companies to sell opioids to not only palliative care doctors and hospices, but also to family doctors.
The FDA went along with Big Pharma's messaging that opioids are safe and effective for common chronic pain, even though there is no evidence to support this notion. In fact, the available evidence suggests opioids can make pain worse. Palliative care medicine, however, doesn't produce blockbuster drugs.
"From the very beginning, had the FDA said to Purdue Pharma, when they released OxyContin… you can't market this to the family doc… Had they done that, I don't think we would have this epidemic," said Dr. Kolodny in a 2015 lecture.
Dr. Kolodny and other addiction experts believe the FDA could—and should—do more. They suggest new policies such as stronger opioid warning labels, technology-based drug packaging and drug designs that deter abuse and diversion, a more stringent risk-benefit analysis for painkillers, and more judicious opioid prescribing guidelines.
The FDA in 2016 agreed to overhaul opioid prescribing policies, but Dr. Kolodny described the announcement as mere "public relations."
Dr. Kolodny also doubts whether President Trump's pick for FDA commissioner, Dr. Scott Gottlieb, who has deep pharmaceutical industry ties, will bring about substantive anti-opioid changes.
Christie Will Chair Presidential Commission
President Donald Trump made opioids a point of emphasis during his campaign. He recently appointed New Jersey Governor Chris Christie to chair a special commission that will identify federal funding streams that could help stem the epidemic.
The commission is also comprised of Attorney General Jeff Sessions, Health and Human Services Secretary Tom Price, Veterans Affairs Secretary David Shulkin, Defense Secretary James Mattis, and an additional five members from state governments, law enforcement, and other groups.
Conspicuously missing from the commission, though, is a representative from the FDA.
McCaskill Launches Investigation
Missouri Senator Claire McCaskill has launched an investigation into opioid manufacturers. Senator McCaskill seeks documents showing what drug companies knew about opioid abuse risks and details of their marketing tactics.
The Senate began an investigation in 2012 into efforts by opioid makers and nonprofit groups to normalize drugs for common conditions like back pain. Findings from the investigation have yet to be made public.
Ten States Enact Laws to Curb Abuse
Ten states now have laws that limit opioid prescriptions to ten days or less.
New Jersey and Ohio were the latest states to crack down on opioid prescribing. New Jersey's law is one of the strictest in the country, limiting opioid prescriptions to a five-day supply (excluding cancer and end-of-life care). The legislation also removes insurance barriers for substance abuse treatment.
Ohio's law limits primary care physician opioid prescribing to seven days—down from 90—and requires doctors to give a specific diagnosis and procedure code for every opioid prescription. Governor John Kasich said that doctors who don't follow the new rules will lose their medical licenses.
Ohio, New Jersey, and states with similar prescribing laws are apparently getting the message from new research that suggests a single opioid prescription can lead to chronic use.
Bills in New Hampshire, Pennsylvania, and Washington State want to force opioid abusers into treatment by changing state mental illness statutes to include drug abuse. The bills, while flawed, address the importance of treating opioid addiction as a mental health issue—something on which health experts agree but that laws often ignore.
Framing the opioid epidemic as fundamentally a disease epidemic, says Dr. Andrew Kolodny, makes it easier to apply principles that are used to control disease outbreaks. Viewed in this light, the opioid epidemic can be solved through containment, treatment, and prevention of new cases.
The opioid epidemic was more than 20 years in the making, and it will take time to solve. But the efforts currently underway are a step in the right direction.
Do your part to fight back against the worst drug crisis in America's history: contact ClassAction.com to share your opioid addiction story, learn your rights, and stay informed.