Abilify Lawsuit
(Updated Feb. 19, 2018)
Our attorneys are filing lawsuits on behalf of patients who were prescribed the antipsychotic medication Abilify (aripiprazole) and consequently suffered gambling losses.
Our attorneys are filing lawsuits on behalf of patients who were prescribed Abilify and consequently suffered gambling losses.
Until recently, Abilify's prescribing information did not mention gambling as a possible side effect—despite the fact that scientific literature has linked the drug to compulsive gambling since at least 2010. The FDA, citing hundreds of adverse event reports, ordered new Abilify warnings for compulsive gambling, shopping, eating, and sex in May 2016.
Otsuka/Bristol-Myers continually sought to expand Abilify's approved uses while making millions of dollars in payments to doctors. But even as Abilify became the best-selling drug in the U.S., its makers failed to voluntarily implement a revised warning label that could have prevented foreseeable patient harm.
If you or someone you know took Abilify and began to gamble uncontrollably, you may qualify for a lawsuit. Contact us to learn your rights during a free, no-obligation consultation.
How Does Abilify Cause Compulsive Gambling?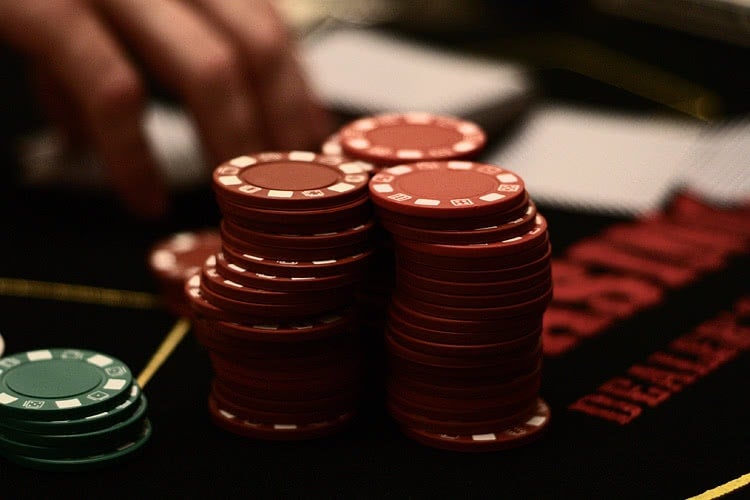 Some people with no prior history of compulsive behaviors have reported gambling uncontrollably once they began taking Abilify.
Compulsive gambling is a serious condition that can destroy lives. Pathological gamblers are unable to control their urges to gamble, and often roll the dice to such a degree that it causes severe financial, social, and personal harm.
Problem gamblers can end up gambling with money they need for other things, amass credit card debt to support their behavior, lose jobs and personal relationships, land in jail, and end up with poor physical and mental health as their addiction deepens.
The exact cause of pathological gambling is unknown, but experts believe that it is related to a disorder with the brain's dopamine pathway, which regulates emotions, pleasure, and reward.
Scientific literature has long identified dopamine manipulation as a source of pathological gambling and other reward-seeking behaviors.
Experts aren't completely sure how Abilify might cause this behavior, but it's becoming increasingly clear that it involves the way that Abilify—which mimics the effects of dopamine in the brain—impacts the brain's dopamine pathway.
Scientific literature has long identified dopamine manipulation as a source of pathological gambling and other reward-seeking behaviors. In September 2011, Otsuka's 6-Month Periodic Safety Update Report acknowledged as much when it stated that a scientific article "does suggest a possible mechanism by which drugs that act on dopamine neurons, like aripiprazole, might possibly have some effect on behavior related to award."
Studies like the one above do not establish a definitive causal link between Abilify and pathological gambling, but FDA regulations require drugmakers to revise their labels only when there is "reasonable evidence of a causal association with a drug." Regulators in Canada and Europe found this to be the case: Health Canada pointed to the "totality of the evidence" and the "extensive use of Abilify" as reasons for adding gambling and hyper-sexuality warnings several years prior to the U.S. following the same course.
Why Did the FDA Expand Abilify Warnings?
In a May 2016 Drug Safety Communication, the FDA announced that new labels would be added to Abilify to warn patients about compulsive behaviors including uncontrollable urges to gamble, shop, eat, and have sex.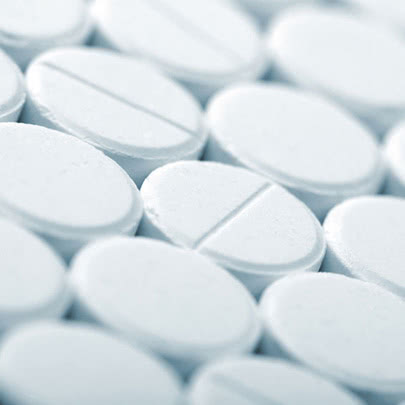 Although information about Abilify and compulsive gambling was added to product labeling in January 2016, the FDA felt that this warning did not go far enough. In its safety announcement, the FDA wrote:
Although pathological gambling is listed as a reported side effect in the current aripiprazole drug labels, this description does not entirely reflect the nature of the impulse-control risk that we identified. In addition, we have become aware of other compulsive behaviors associated with aripiprazole, such as compulsive eating, shopping, and sexual actions.
The FDA based the updated safety information on nearly 200 reported cases of Abilify and compulsive behavior, mostly related to compulsive gambling. Importantly, in these cases, the compulsive behaviors ended when Abilify was discontinued or the drug dose was lowered.
What Do Abilify Lawsuits Allege?
Abilify lawsuits allege some combination of the following:
Abilify harmed patients because it caused them to gamble uncontrollably, resulting in financial, psychological, and physical damages.
Otsuka and Bristol-Myers Squibb knew—or should have known—that Abilify, when prescribed and taken as intended, causes and contributes to compulsive behaviors such as uncontrollable gambling.
Otsuka and Bristol-Myers Squibb spent millions on misleading advertising that minimized Abilify's risks while overstating its benefits.
Otsuka and Bristol-Myers Squibb failed to adequately study Abilify and its possible side effects.
The manufacturers illegally promoted Abilify for uses not approved by the FDA.
The manufacturers made $10.6 million in payments to physicians to promote Abilify.
Abilify labeling contradicts Canadian and European labeling, which warns of compulsive gambling and other compulsive behaviors.
Abilify benefits do not outweigh its risks.
In December 2016, Bristol-Myers Squibb reached a $19.5 settlement with the U.S. Justice Department over its unlawful marketing of Abilify and its downplaying of the drug's myriad risks.
This settlement, while not an admission of guilt, will likely serve to bolster Abilify lawsuits across the country.
What Compensation Can Plaintiffs Receive?
A lawsuit can provide compensation for Abilify-related damages:
Gambling losses, loss of financial stability, and other economic losses
Neuropsychiatric injury
Physical injury (due to the injurious impact of Abilify on the brain)
Emotional distress
A spouse's loss of consortium
The actual compensation to which a claimant may be entitled depends on his or her individual losses and unique circumstances.
Are There Any Precedents for Abilify Lawsuits?
Abilify lawsuits are not without precedent. Similar lawsuits involving the drug Mirapex were settled several years ago.
Mirapex is a prescription drug used to treat the symptoms of Parkinson's disease. Like Abilify, Mirapex is a dopamine agonist. Abilify and Mirapex stimulate the same types of dopamine receptors in the brain, and both have been linked to pathological gambling and other compulsive behaviors.
Like Abilify lawsuits, Mirapex lawsuits claim that the drug's manufacturer knew about the risks of compulsive gambling (or should have known from the scores of studies indicating a link), but failed to properly study them or warn patients about them.
A federal jury awarded $8.2 million in compensatory and punitive damages to a plaintiff who claimed that Mirapex caused him to gamble compulsively over a four-year period and lose $260,000.
Several months after this settlement was awarded, 250 additional Mirapex lawsuits, consolidated as part of a multi-district litigation, settled for an undisclosed amount.
The awards and settlements above do not guarantee the same results for Abilify plaintiffs, but the similarity of the lawsuits does create a compelling precedent.
Who Is Eligible for a Lawsuit?
An Abilify lawsuit candidate should meet some or all of the following criteria:
Prescribed Abilify by a doctor and took the medication as indicated
No prior gambling problem
28 years or older at present
$30,000+ losses due to compulsive gambling while on Abilify
Proof of gambling losses
Took Abilify after 2009 and suffered gambling losses post-2009
No longer taking Abilify
How Can I Learn More?
If you or someone you know took Abilify and began to gamble uncontrollably, you may be eligible for legal action. Contact us to learn your options during a free, no-obligation case review.
Did you find what you need?