Bair Hugger devices can spread contaminants from the operating room floor, increasing patients' infection risk.
Bair Hugger blankets use hot air to keep patients warm during surgery. The devices have been used in operating rooms across the country since the 1980s, but research suggests that they may increase patients' infection risk, particularly deep joint infections. Some patients have sued manufacturer 3M, claiming that Bair Hugger blankets caused them to develop a serious hospital-acquired infection.
If you developed an infection following knee or hip replacement surgery that used a Bair Hugger device, ClassAction.com can help. Contact us for a free case review to learn more.
The Importance of Patient Warming
During surgery the combination of anesthesia, a cool operating room, IV fluids, and an open incision can cause a patient's body temperature to drop—a condition known as hypothermia. Even mild hypothermia can cause patient complications, including blood loss, surgical site infection, cardiac problems, and prolonged recovery after surgery.
Surgical warming devices can help to maintain a healthy patient body temperature and are one of the leading therapies for preventing hypothermic complications. Methods of patient warming include warm IV fluids, conductive warming devices, warming blankets, circulated water garments, and forced air warming.
How Bair Hugger Therapy Works
Bair Hugger patient warming therapy uses forced air warming.
The devices have two parts: a portable heater/blower unit and a disposable blanket with rows of inflatable tubes that is positioned over (or under) surgical patients. The warming unit draws in surrounding air, heats it to a specific temperature, and then pumps the warmed air through a hose and into the blanket. Perforations in the blanket distribute warm air across the patient's body.
The Problem With Forced Air Patient Warming
Critics of Bair Hugger devices say that they can stir up contaminants from the operating room floor and spread them to the surgical site. These allegations are supported by numerous scientific studies.
Bair Hugger devices allegedly create an infection risk because of the way they disrupt air currents. It's claimed that waste heat from the device accumulates under the operating table and creates convection air currents that capture bacteria from the operating room floor and deposit them into the sterile surgical field.
Studies Point to Device Risks
Numerous peer-reviewed scientific studies document the safety shortcomings of Bair Hugger devices.
One of the most recent, published in The Bone & Joint Journal, concludes that convection air currents created by the Bair Hugger increase particle concentration by a factor of 1,000.
"Waste heat created convection currents that rose against the downward unidirectional airflow, causing turbulence over the patient. The convection currents increased the particle concentration 1000-fold by drawing potentially contaminated particles from below the operating table into surgical site," the researchers wrote.
A study published in 2010 in the American Journal of Infection Control concluded that the design of forced-air warming devices like the Bair Hugger inadequately prevent the buildup and emission of microbial contaminants in the operating room, contributing to the risk of cross-infection.
A 2009 study published in Orthopedic Reviews found that forced air warmers "emit more than just hot air" and that their design "is questionable for preventing the emissions of airborne contamination."
"Forced-air warming and ultra-clean ventilation do not mix," a 2011 study, found that, compared to air-free warming, force-air warming significantly increases the risk of deep joint infection.
Other studies that draw similar conclusions are published in the Journal of Bone and Joint Surgery, Anesthesia & Analgesia, and Anaesthesia.
Bair Hugger Inventor Speaks Out Against Device
The man responsible for bringing the Bair Hugger to market has emerged as one of its most vocal critics.
Dr. Scott D. Augustine invented the Bair Hugger during the 1980s, but in recent years he's campaigned against using the device for certain types of surgeries, including artificial heart valve implantations and joint replacements.
The problem of infection risk is so severe that the Bair Hugger "should never be on another orthopedic patient."
Augustine, who is promoting a new patient warming device that he says is safer than Bair Hugger, told the New York Times that, "I am very proud of the old technology. But I am also proud to spread the word that there is a problem."
The problem of infection risk, says Augustine, is so severe that the Bair Hugger "should never be on another orthopedic patient."
Bair Hugger Approved Through Controversial FDA Program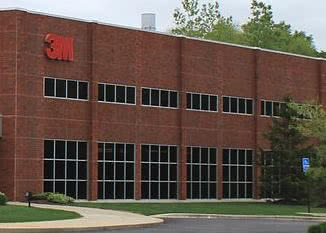 Augustine came up with the Bair Hugger when he was CEO of Augustine Medical, Inc., which would later become Arizant. 3M purchased Arizant in 2010 and with it, the rights to Bair Hugger.
The Bair Hugger Patient Warming System gained FDA approval in November 1987 through the 510(k) program. Under this program, devices found to be "substantially equivalent" to those already on the market require little or no testing on actual patients. In other words, 510(k)-approved devices like the Bair Hugger can come to market without undergoing clinical trials for safety and efficacy.
From 1990 to 1996 FDA issues 14 additional Bair Hugger clearances—all of them through the 510(k) program—to Augustine Medical/Arizant.
Since all of these Bair Hugger devices were based on "substantial equivalence" to predicate devices, none of them were required to undergo testing. Highly-regarded institutions such as the New England Journal of Medicine have spoken out against the shortcomings of the 510(k) process. In a 2011 article, NEJM authors pointed out that it is "impossible for 510(k) clearance to assure safety and effectiveness, because it assesses neither."
Bair Hugger Products
3M makes a wide range of Bair Hugger warming units and blankets. More than 50,000 Bair Hugger systems are currently in use in hospitals nationwide.
Bair Hugger Warming Units
Model 505
Model 750
Model 775
Bair Hugger Blankets
Intraoperative
Underbody
Pediatric
Specialty & Cardio
Upper Body (Model 522)Upper Body (Model 523 XL)

Lower Body (Model 525)

Torso (Model 540)

Dual Torso (Model 542)

Pediatric Underbody (Model 555)Large Pediatric Underbody (Model 550)

Adult Underbody (Model 545)

Spinal Underbody (Model 575)

Lithotomy Underbody (Model 585)

Full Access Underbody (Model 635)

Sterile Full Access Underbody (Model 637)

Small Lower Body (Model 537)Pediatric Long (Model 530)
Outpatient with booties (Model 110)Outpatient (Model 111)

Cath Lab (Model 560)

Surgical Access (Model 570)

Full Body Surgical (Model 610)

Sterile Cardiac (Model 630)

Surgical Cardiac Access (Model 645)
Source: 3M.com
Hospital Acquired Infections Pose Serious Risks
During joint replacement surgery a single airborne bacterium can contaminate the surgical site and cause a deep joint infection, the results of which can be catastrophic. The artificial joint might need to removed, followed by a long period of hospitalization, up to 2 months of antibiotics, and then another joint replacement surgery. Patients with infected joints suffer severe pain and suffering and in some cases, permanent disability. Amputation may also be necessary and left untreated, these infections can be deadly. The costs of treating a joint infection can run to $100,000 or more.
With the incidence of Methicillin-resistant Staphylococcus aureus (MRSA) and other antibiotic-resistant "super bugs" on the rise, hospital-acquired infections are a particularly grave concern.
3M Facing Bair Hugger Lawsuits
Some patients who underwent surgery that used a Bair Hugger warming blanket are now suing manufacturer 3M, claiming that the device caused them to develop an infection that resulted in serious and costly health complications. They also claim that 3M was aware of the infection risk posed by their forced air warming blankets but did not reveal these risks to the public or make product changes that would mitigate them. More than 800 Bair Hugger lawsuits are centralized in federal court as part of a multidistrict litigation (MDL).
If you suffered an infection following an operation—especially a knee or hip replacement surgery—we can help. Contact ClassAction.com to schedule a no-cost, no-obligation case review.