IVC filters can fracture and migrate to the heart and lungs, causing serious injuries.
Inferior vena cava (IVC) filters are small, cage-like devices designed to keep blood clots from reaching the heart and lungs. IVC filters are linked to complications, however, that are just as risky as the side effects they're supposed to prevent.
IVC filter insertion has increased dramatically since the devices were introduced to mainstream medicine in the 1970s, but there is a lack of strong evidence showing long-term safety and efficacy.
Evidence of filter problems, on the other hand, is well-established. Over a ten-year period, the Food and Drug Administration (FDA) received nearly 1,000 adverse event reports for issues such as device breakage and migration. Filters made by manufacturer C.R. Bard, which are linked to hundreds of patient injuries and dozens of deaths, appear to be particularly dangerous.
IVC filter injuries have prompted lawsuits nationwide against device makers, with plaintiffs claiming that the devices are defective and that they were not properly warned about potential health risks.
About Pulmonary Embolism
Pulmonary embolism occurs when a blood clot forms a blockage in an artery in the lungs. Most cases of pulmonary embolism are caused by blood clots that originate in the legs or other deep veins in the body (deep vein thrombosis, or DVT).
Around 900,000 DVT events occur in the United States each year. Pulmonary embolism leads to an estimated 200,000 U.S. deaths annually. It is the third most common cause of hospital-related death—and the most common preventable cause of hospital death. Because pulmonary embolism is almost always connected with deep vein thrombosis, doctors refer to the two conditions together as venous thromboembolism.
How IVC Filters Work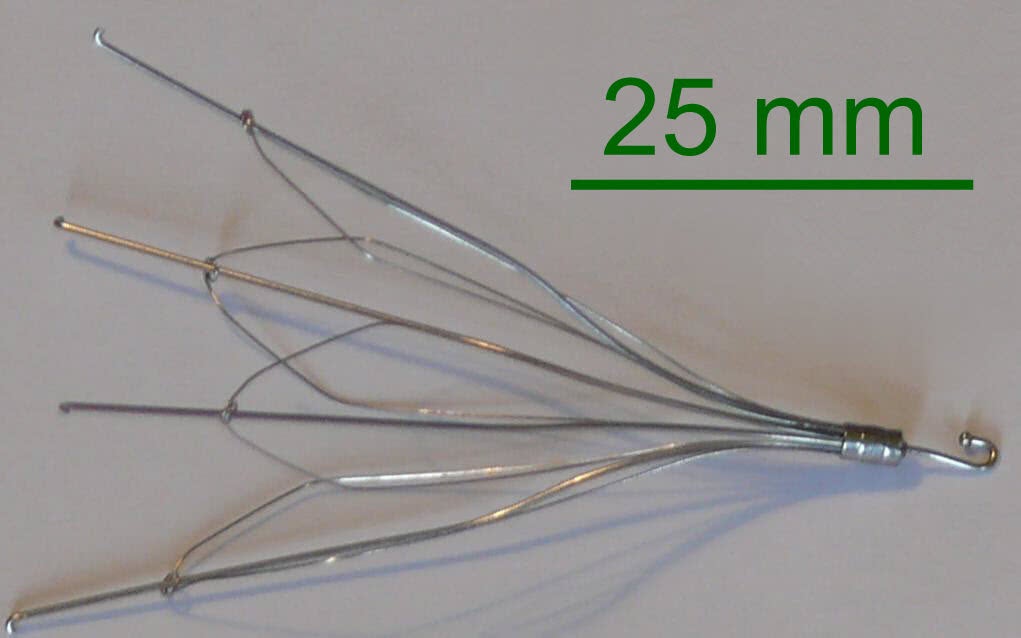 Certain patients are at high risk for developing blood clots. In most cases, these patients are given anticoagulant drugs to reduce the chance of blood clots. Some patients, however, are not good candidates for anticoagulants due to adverse reactions such as bleeding complications or because of drug ineffectiveness. For them, an IVC filter may be used instead of blood-thinning medication.
The inferior vena cava is the largest vein in the body. It carries deoxygenated blood from the lower extremities to the heart and then to the lungs. IVC filters are surgically implanted in the inferior vena cava just below the kidneys. The cone-shaped devices catch clots as they move toward the heart and lungs. Blood flow continues around the trapped clot, which is broken down over time by natural anticoagulants in the blood.
IVC filters can be permanent (for patients requiring long-term prevention of pulmonary embolism) or temporary (for patients requiring short-term protection). Temporary filters can be removed once the risk of embolism passes, but they're often left in place indefinitely.
The concept of an IVC filter has been around since the 1860s. Surgical use of the devices was pioneered in the 1960s but was not commonplace until the 1970s. Removable filters were introduced in the 1990s.
According to the FDA, 2,000 IVC filters were used in 1979, compared to 49,000 in 1999, 167,000 in 2007 and 259,000 in 2012.
Lack of Long-Term Safety Studies
The surge in IVC filter use was not due to overwhelming evidence of safety and effectiveness. To the contrary, there is a lack of randomized controlled trials (the "gold standard" of trials) showing long-term safety and efficacy. What research has been done suggests that the devices are risky, as well as ineffective.
Writing in the Journal of the American Medical Association (JAMA) in 2013, one doctor said, "Although I was aware of the complications of these filters, I assumed that there was strong evidence for their use. From this article I have learned how thin the evidence base is for these filters."
The article referred to by the doctor was also published in JAMA. It notes the "absence of good quality data to guide clinical practice" and concludes that IVC filters are associated with complications, but "do not prevent the development of DVT and do not entirely prevent PE."
Another study, published in the New England Journal of Medicine, found that IVC filters did not improve short-term or long-term patient survival rates, but did increase the recurrence of DVT, something the researchers theorized was caused by the filter itself.
A study at Boston Medical Center produced similar results. From 2003 to 2012, researchers found that there was no significant difference between the mortality rates of patients who had an IVC filter implanted and those who didn't.
IVC Filter Safety Concerns
While data confirming the safety and effectiveness of IVC filters may be lacking, evidence of their dangers is plentiful.
Numerous studies have documented high rates of filter fracture—some as high as 40%. In 2010, the FDA published a safety communication addressing IVC filter safety concerns. The communication noted that over a ten-year period, the FDA received nearly 1,000 adverse event reports involving IVC filters, including reports of:
Device migration
Detachment of device components
Puncture of the inferior vena cava
Filter fracture
In lawsuit filings, plaintiffs claim that fractured portions of the devices migrated to vital organs, including the heart and lungs, and caused serious injuries.
The FDA also noted in its safety communication that IVC filters are associated with an increased risk of lower limb DVT.
Research performed at Boston Medical Center and published in JAMA show additional problems, including:
Inability to remove filters
Venous thrombotic events
Pulmonary embolisms
Device Manufacturers
Manufacturers of IVC filters include:
Cook Medical
R. Bard
Cordis Corporation
ALN Implants Chirurgicaux
Rafael Medical Technologies
Rex Medical
Crux Biomedical
Braun Medical
Boston Scientific
Johnson & Johnson
Volcano Corporation
Bard, Cook Filters May Be Riskier Than Others
Studies suggest that IVC filters manufactured by C.R. Bard and Cook Medical are especially prone to complications.
Bard Filters
Bard IVC filters include the Recovery and the G2.
A JAMA study looked at the Bard Recovery and the Bard G2 filters and concluded that they had high incidences of fracture, with potentially-life threatening consequences. The study found that:
16% of the Bard devices had at least one strut fracture.
25% of the Bard Recovery filters fractured and embolized. Of these, 71% had a broken piece reach the heart. Three patients experienced life-threatening complications, and one patient died.
12% of the Bard G2 filters fractured. In these cases, 33% of patients had fragments reach their organs.
A separate study concluded that the Recovery and G2 filters have an overall fracture rate of 12%.
At least 12 deaths and hundreds of injuries are now liked to G2 filters, according to NBC News, while at least 27 deaths are associated with Recovery filters. An NBC investigation makes the case that Bard knew about deadly device flaws for years, but kept the filters on the market and engaged in an elaborate cover-up scheme.
In July 2015, the FDA sent Bard a warning letter saying that it misfiled consumer complaints (including a patient death), failed to inform the federal agency of serious device malfunctions, and was manufacturing the Recovery Cone Removal System without FDA clearance or approval.
Cook Filters
Cook IVC filters include the Celect and the Günther Tulip.
Research published in the Journal of Vascular and Interventional Radiology compared Cook Medical filters with Rex Medical filters and found that Cook filters had a 43% rate of perforation (versus a 0% rate for the Rex filters).
IVC Filter Lawsuits
Potential problems with Bard and Cook filters are reflected in personal injury lawsuits filed against the companies.
Cook is facing hundreds of IVC filter lawsuits in Indiana federal court over its Celect and Günther Tulip devices, while Bard is facing approximately hundreds of federal lawsuits in Arizona over its Recovery, G2, and G2 select filters.
The multidistrict litigation (MDL) cases similarly allege that Bard and Cook IVC filters have design defects that make them more likely to fracture, migrate, tilt, and perforate blood vessels and organs, causing injury.
IVC filter lawsuits are not limited to Bard and Cook. Boston Scientific, Cordis Corporation, and other companies are also facing litigation over the devices. Any filter that malfunctions and causes injury could be grounds for a legal claim.
If you or someone you know was implanted with an IVC filter that caused health complications, you may be eligible for legal action. Learn about your options and how a lawsuit can help during a free case review.