The lithium-ion batteries present in Samsung Galaxy phones are overheating due to battery management system failures, causing phones to smoke, catch fire, or even explode.
On September 15, 2016 Samsung recalled the Note 7 after dozens of reports of overheating. Samsung denies the problem extends to other models despite reports of incidents involving the S7 and S7 Edge, among others.
Samsung is a dominant player in the smartphone industry: as of August 2016, their Samsung Galaxy phones were the top three-selling Androids in the world. However, the company has since received attention for all the wrong reasons, as reports of battery fires, injuries, and costly recalls make headlines.
Galaxy Note 7 Launch Backfires
The lithium-ion batteries in Samsung Galaxy phones can overheat due to battery system failures, causing phones to catch fire or even explode. On September 15, 2016, Samsung officially recalled the Note 7. Though Samsung has owned up to the Note 7's battery issues, it denies the problem is widespread and occurring in the S7 and S7 Edge, too.
But similar explosions and fires occurring with these models suggest otherwise, most notably the S7 Edge explosion that resulted in the first (but not last) Samsung Galaxy battery fire lawsuit, filed by ClassAction.com attorneys on behalf of Daniel Ramirez.
About Samsung Galaxy
Samsung, the South Korean electronics maker, entered the telecommunications industry in the 1980s after acquiring Hanguk Jeonja Tongsin. In 2012, they became the largest mobile phone maker in the world, a position they still hold today despite fierce competition from Apple.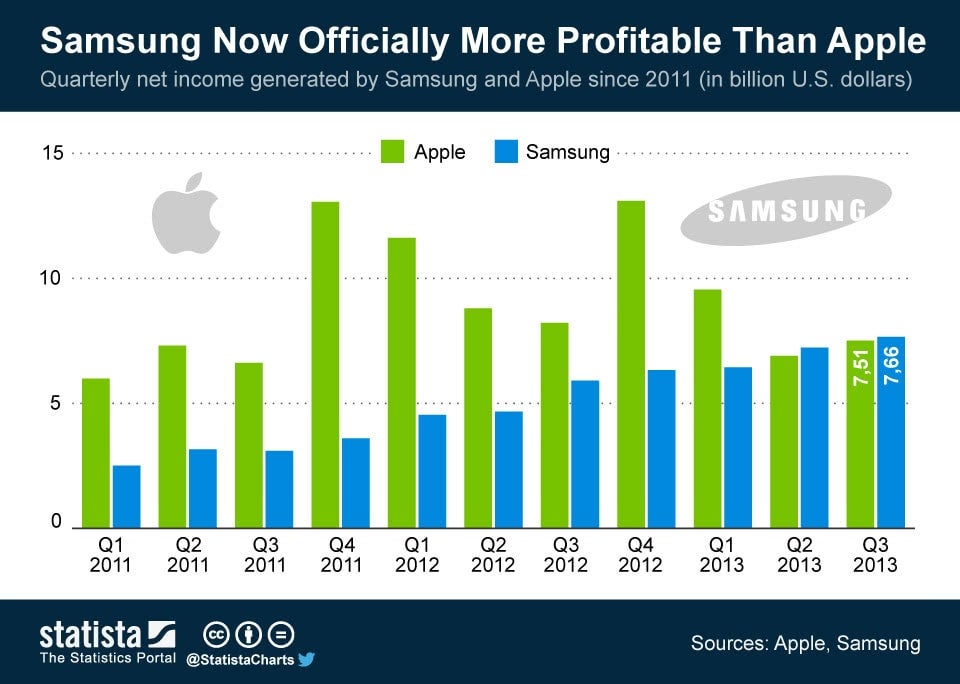 Samsung's Galaxy line of smartphones and tablets launched in 2009, and includes the Note and S models, among others. As of July 2016, Samsung Galaxy phones were the most popular in the world. Their S7 Edge, released in March 2016, sold 13.3 million units alone in the first half of the year.
Samsung began testing the Note 7 prototype in April 2016 and released it on August 19, 2016. Reports suggest Samsung rushed the launch of the Note 7 to try and steal Apple's thunder. But the strategy backfired: on September 15, 2016, the company officially recalled the Note 7 and offered free replacements to customers.
Unfortunately, some of the replacement models offered to customers may also contain dangerous, faulty batteries. The S7 and S7 Edge, which were both released in March 2016, have reportedly produced similar overheating and explosions.
The Problem with Samsung Batteries
The Samsung Galaxy explosions and fires stem from the pressure to create better, smaller, faster-charging batteries, experts say.
After conducting a series of investigations, Samsung released their findings in January 2017 that disclosed the main problem was the phone's slim size. Because there wasn't enough room around the heat-protective layer of the battery, electrodes came into contact and caused the batteries to short circuit and overheat.
Batteries supplied by both suppliers—Samsung SDI and Amperex Technology Limited—suffered from the thin design flaw, though some Amperex batteries were also missing insulation tape and had sharp protrusions that damaged the battery separator.
Samsung SDI May Still Produce Batteries
Samsung issued a software update in select markets, including Australia and South Korea, that limits the battery charge to 60% for recalled phones. Samsung also reported that all Note 7 replacement phones would include batteries from other suppliers than Samsung SDI Co., the principal battery supplier for the Note 7. They initially claimed that the battery problem is specific to this supplier.
These updates and actions are encouraging, but they are only limited to the Samsung Galaxy Note 7. Though their batteries are slightly different in make (the Note uses a 3,500 mAh lithium-ion battery while the S7 Edge battery is 3,600 mAh), their differences are minor, making it possible for the batteries to produce similar reactions.
Furthermore, the batteries are made from the same supplier: Samsung SDI. Samsung reported that they stopped purchases of Samsung SDI batteries for the Note 7, but they haven't stated if this vital change extends to all of their models.
Samsung Recalls the Galaxy Note 7
There have been 92 Galaxy Note 7 fires.
Though reports of Samsung battery fires emerged within days of the Note 7 release, Samsung failed to take immediate action. On September 2, 2016, the company quietly began to replace people's phones and offer refunds to avoid costly litigation.
But upon receiving 70 reports of Note fires, the company was forced to issue a recall on September 15, 2016. The number of Note fires has since grown to 92. These reports include severe cases: 26 burns, and 55 instances of property damage.
As part of the recall, Samsung is letting consumers swap out Notes for S7 and S7 Edges, among other models. But S7 and S7 Edge fires demonstrate that the battery issues are widespread, and the phone exchange is likely to worsen the crisis.
Samsung denies that the problem extends beyond the Note 7. A Samsung spokesperson said, "Recent reports suggesting Samsung's battery issue goes beyond the Galaxy Note 7 are not true. The battery cell issue announced earlier this month is isolated to one battery manufacturer for one specific phone model."
Daniel Ramirez's multiple skin graft surgeries suggest otherwise.
Man with Third Degree Burns Sues Samsung
When California resident Daniel Ramirez filed a lawsuit against Samsung after his Galaxy S7 Edge exploded, it became clear that battery fires were happening in Samsung models other than the Note 7.
On May 30, 2016, Mr. Ramirez's S7 Edge exploded in his pocket while on a job site in Ohio, causing second and third degree burns on his leg, groin, and lower back. "It was like a torch going off in my pocket," Ramirez described. On September 8, 2016, ClassAction.com attorneys, on behalf of Ramirez, filed the first lawsuit against the Samsung S7 Edge for battery fires.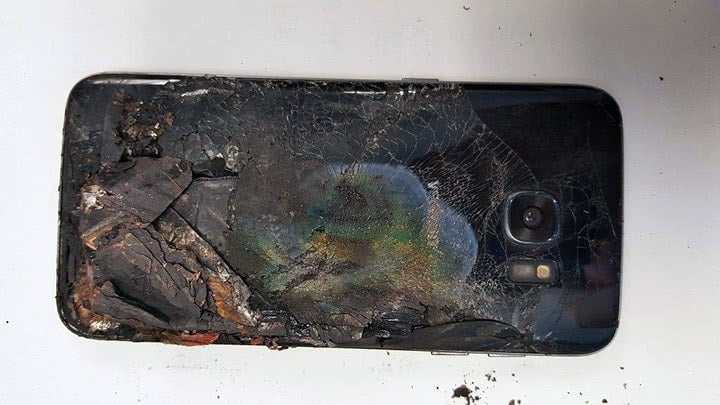 Though Samsung is trying to dismiss the incident as a random occurrence, other battery fires underscore the need for Samsung to take ownership of this dangerous mechanical problem. In early September, an S7 Edge battery caught fire in Korea while charging overnight, resulting in a severely damaged phone.
Later, and similar to Ramirez's incident, Sarah Crockett's S7 exploded in her hands while she was in a busy cafe in Essex. Thankfully, she dropped the phone on a table when she saw it expanding and didn't suffer any injuries. However, the smoking phone caused customers to flee, and brought Samsung even more unwanted attention.
Samsung Battery Crisis Has Cost Company $26 Billion
Samsung's problems are only just beginning. It's estimated that the Note 7 recall will cost Samsung $1 billion. However, the reputational hit that the company has suffered could be even more damaging. The battery saga has already cost Samsung $26 billion in market value since the Note 7 recall.
On September 16, 2016, the first lawsuit against Samsung for the Note 7 was filed by Jonathan Strobel in Florida. Similar to what Daniel Ramirez experienced, Mr. Strobel's Note 7 allegedly exploded in his pocket, resulting in second degree burns on his right thigh.
If Samsung refuses to acknowledge that battery fires are not limited to the Note 7, this will certainly be far from the end of the company's steep reputational and financial losses.
ClassAction.com Will Fight for You
ClassAction.com attorneys are fighting hard to hold Samsung accountable. As one of the largest and most awarded law firms in the country, we have a proven track record of success with cases of this nature.
If you have a Samsung Galaxy phone that has burned you, exploded, and/or caught fire, contact us immediately for a free, no-obligation case review. Don't wait; you could be entitled to compensation.