The 10 Best Consumer Protection Tools Online
Published March 09, 2017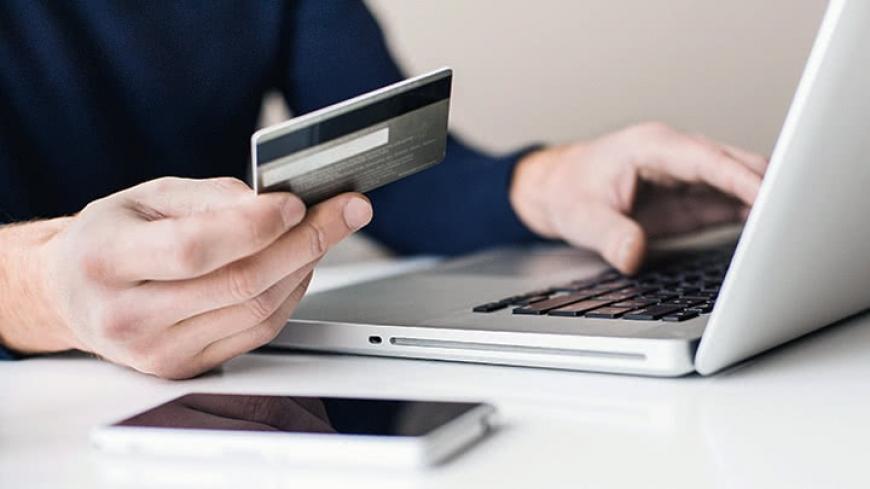 It's National Consumer Protection Week, which is the perfect time to familiarize yourself with all the great resources the Internet has to offer for savvy consumers—including sites like Public Citizen, ConsumerAffairs.com, and of course ClassAction.com. In fact, there are so many vital tools out there that it can be easy for one or more to get lost in the shuffle.
That's why we've compiled the top ten consumer protection tools on the Internet, all in one place. Whether you need to find out if your car or medical device was recalled, see what your doctor or Congressperson has been up to, or determine if your private data was hacked, we've got you covered.
1. The NHTSA's Auto Recall Lookup
A recent Carfax study found that a jaw-dropping 63 million cars on American roads are recalled vehicles that have not been fixed. That's a 34 percent increase over the previous year. Unfortunately, too many drivers do not realize they are behind the wheel of a dangerously defective car.
Sixty-three million cars on American roads are recalled vehicles that have not been fixed.
To find out if your vehicle is one of the 63 million that have been recalled, use the National Highway Traffic Safety Administration's (NHTSA) recall lookup by VIN (Vehicle Identification Number). Just enter the VIN and it will tell you if your car has been part of a safety recall over the past 15 calendar years.
The New York Times also has several tips on "How to Buy a Used Car in an Age of Widespread Recalls." The short version: Check a lot of sources and ask a lot of questions.
If all else fails, lawyer up.
2. Consumers' Checkbook's Surgeon Ratings
Consumers' Checkbook's Surgeon Ratings is a brand-new tool that allows consumers to search a database of more than 50,000 surgeons across the country to find out how often these surgeons' operations result in deaths, complications, and hospital readmissions.
Checkbook.org has compiled and analyzed more than five million surgeries, and it doesn't accept advertising money from the hospitals and doctors it evaluates—which means it should remain impartial. And note just how stark the contrast can be between surgeons (emphasis ours):
…for some types of surgeries, Checkbook has reported risk-adjusted death rates more than three times as high for the patients of some surgeons compared to the patients of other surgeons—even after our analysts made risk-adjustments intended to take into account differences in the age, health, and other characteristics of the patients.
Those are frightening numbers, but it's also encouraging that consumers now have this data at their fingertips.
Do your homework before choosing a surgeon—it might just save your life.
3. ProPublica's Dollars for Doctors
A 2016 study by ProPublica confirmed what many of us had long suspected: Doctors who take money from Big Pharma prescribe brand name drugs at higher rates than doctors who do not accept drug company payments.
Thankfully, ProPublica paired its Dollars for Docs study with a search feature on its website so patients can easily learn how much money their doctors have accepted from drug companies. This way, patients know exactly how objective (or not) their doctors' prescriptions are.
A recent study by Drexel University found that 65 percent of Americans go to doctors who have received payments from Big Pharma, but most don't realize it. Big Pharma money has been especially pervasive and deadly when it comes to opioids, which accounted for 73 percent of the overdose deaths in America in 2016.
Find out who is paying your doctor—and how much—and be sure to ask if you can try generic alternatives to name brand drugs (or, better yet, no drugs at all).
4. The CFPB's Know Before You Owe
A recent survey by CreditCards.com found that 81% of Americans did not know enough about the Consumer Financial Protection Bureau (CFPB) to formulate an opinion on the agency. That's a shame, because the CFPB was formed in the wake of the 2008 housing crisis to protect consumers from dangerous loans and other shady financial practices.
Know Before You Owe includes a Sample Loan Estimate, a Sample Closing Disclosure, and a downloadable Home Loan Toolkit.
One of the ways the CFPB helps protect us is through its Know Before You Owe mortgage tool, which is "designed to help consumers understand their loan options, shop for the mortgage that's best for them, and avoid costly surprises at the closing table." It includes a Sample Loan Estimate, a Sample Closing Disclosure, and a downloadable Home Loan Toolkit.
Spread the word; it sounds like CFPB could use the press.
5. USA.gov's How to Contact Your Elected Officials
This Congressional session already features a slew of new bills that could put long-held consumer rights at risk (#RightsAtRisk). For example, the Fairness in Class Action Litigation Act of 2017 (H.R. 985) would make filing a class action lawsuit much more difficult, robbing regular people of their ability to hold negligent companies accountable.
Another bill, H.R. 906 (aka the FACT Act), would delay or deny claims filed by people who developed mesothelioma from asbestos. These acts (among others) are fiercely opposed by civil rights, consumer rights, and veterans groups.
So what can you do? Use this USA.gov page to find and contact your elected officials, from Congresspersons to mayors to the President himself. Tell them to vote "No" on laws that would weaken consumer rights and "Yes" on laws that would strengthen them.
Congresspersons want to keep their jobs, so phone calls and letters from constituents do make a difference.
(Click below for page 2.)
6. Civic Impulse's GovTrack
As noted in #5, some members of Congress seem eager to strip Americans of their rights. You can keep up on these reps' actions and their proposed laws via GovTrack, a site launched in 2004 that "helps everyone learn about and track the activities of the United States Congress."
Find your representatives and the legislation that impacts you, then sign up for alerts so you know as soon as a vote or other action occurs. GovTrack—which is not a government website—also includes a Call Congress button on bills and a PredictGov tool that forecasts the likelihood a law will pass. (It gives H.R. 985 just a 5% chance.)
Follow your Congresspersons, and hold them accountable come election time. 
7. Troy Hunt's Have I Been Pwned?
Data breaches are a growing threat in the Digital Age; it seems like every week, millions thousands more accounts are hacked. The Yahoo mega-breaches alone compromised the private data of more than one billion people; as a result, ClassAction.com attorney John Yanchunis will helm the largest class action lawsuit in history.
To find out if your data has been hacked in one of these breaches, check Have I Been Pwned?, a website started by cybersecurity expert Troy Hunt. Just enter your email address and you'll learn if (or, more likely, when) you were hacked. (Note: The New York Times has a similar interactive tool on its website, which it updates regularly.)
There has never been a better time to change all your passwords.
8. Campaign for Safe Cosmetics' Big 7 Chart
America's laws with regard to certain chemicals are less stringent than other countries'. Many of these chemicals abound in cosmetic products by the "Big 7": Avon, Estee Lauder, Johnson & Johnson, L'Oreal, P&G, Revlon, and Unilever.
America's laws with regard to certain chemicals are less stringent than other countries'.
The Campaign for Safe Cosmetics aims to hold those companies accountable. Its Big 7 chart shows exactly which companies have a strong policy, no policy, or a transitional policy for almost 20 different potentially toxic chemicals, including BHA, formaldehyde, and lead. The chart also states how much money each of these companies makes in revenue from their cosmetics products, and which chemicals are possible carcinogens.
Sometimes you have to remove the concealer.
9. The FDA's MedWatch
The U.S. Food and Drug Administration's (FDA) MedWatch is extremely useful in three ways:
With the red Report a Problem button, you can (and should) report an adverse event that you experienced or observed in response to a drug, medical device, cosmetics product, or food/beverage;
With the blue Safety Information button, you can look up safety alerts, drug labeling changes, and other safety information, and contact the FDA to make inquiries about adverse event reporting;
With the green Stay Informed button, you can subscribe to MedWatch emails (and/or follow them on social media) to stay up-to-date on drugs, devices, and products that have generated a significant number of adverse event reports. 
In the second half of 2016 alone, 180 million units of 650 medical devices were recalled. That is the second-highest number of recalls over a six-month period since 2000, and a 44 percent increase over the first half of 2016.
The more informed you are about these rampant recalls, the safer you and your family will be.
10. ClassAction.com's Did That Telemarketer Cross the Line?
Okay, we might be a little biased here, but we think our handy flowchart is objectively the easiest way to determine if you might have a TCPA (Telephone Consumer Protection Act) case against an irritating telemarketer. If so, you could be eligible for as much as $500-1,500 per unlawful call or text.
You can also register in the Federal Trade Commission's (FTC) National Do Not Call Registry, but it probably won't stop (or even slow) the flood of calls.
Stay tuned to ClassAction.com for the most essential consumer resources, news, and information—and don't hesitate to contact us if you think you have a case.