Was Drugmaker Aware of Belviq Cancer Risks?
Published May 08, 2020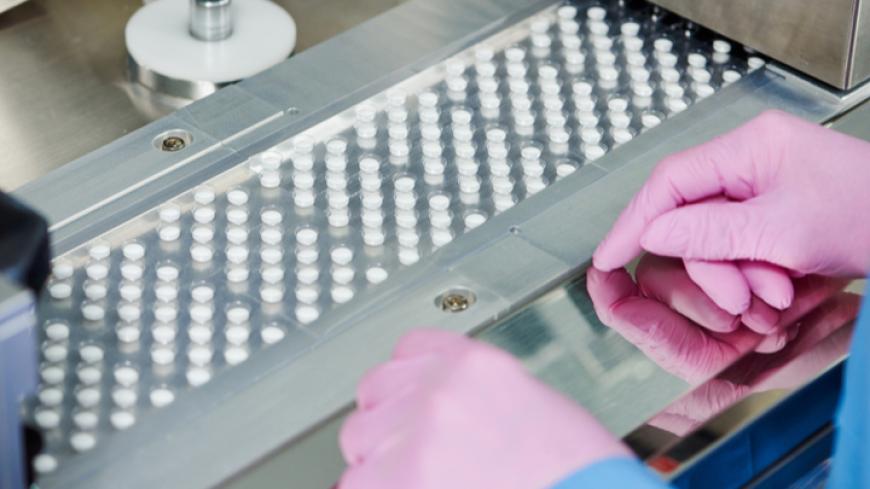 Long before the weight-loss drug Belviq (lorcaserin) was pulled from the market over cancer concerns, evidence of the drug's carcinogenicity had been revealed in preapproval testing. These findings, now facing renewed scrutiny, raise questions about whether Belviq should have been approved in the first place.
Did you take Belviq and develop cancer? Learn your legal options in a free case review.
Postmarket Study Leads to Belviq Recall
The FDA announced in January 2020 that it was reviewing clinical trial data about Belviq. That data came from a postmarketing study that assessed the cardiovascular safety of Belviq, which the FDA mandated when it approved the drug in 2012. 
While the study did not find a higher rate of cardiovascular risks among Belviq users, the FDA's preliminary analysis did find a potential cancer risk. Through additional analysis, the FDA determined that, compared to a placebo group, patients taking lorcaserin develop cancer at higher rates, including pancreatic, colorectal, and lung cancers. This analysis led the FDA to request a recall of Belviq and Belviq XR from the U.S. market. 
Lorcaserin Originally Not Approved Due To Rat Study Cancer Concerns
According to FDA documents, in its first review of Arena Pharmaceuticals' new drug application (NDA) for lorcaserin, the agency rejected the drug's approval due to studies that showed tumors in rats. 
These concerns were raised in a 2013 securities class action lawsuit filed by Arena shareholders. The lawsuit argued that Arena hadn't been forthcoming about the safety of lorcaserin—a material misrepresentation they say caused Arena's share price to plunge when the rat study results were disclosed. It describes the FDA's alarm at these results and "reduced confidence in the data." 
"By February 2007, the results of the ongoing Rat Study indicated that lorcaserin caused mammary, brain, skin and nerve-sheath tumors, including lethal, malignant mammary and brain tumors," the lawsuit states. "The FDA was very concerned about the Rat Study and directed [Arena] to prepare bi-monthly updates on the Study's results." 
During a subsequent meeting between Arena representatives and the FDA, new rat study data showed that the number of malignant tumors decreased and the number of benign tumors increased. "No evidence was presented on behalf of Arena to explain this change," the lawsuit states. 
The final rat study data was presented to the FDA in December 2009. In September 2010, nine of 14 FDA Advisory Committee members voted to not recommend approval of lorcaserin due to concerns raised by the rat study. As the lawsuit notes, "[Arena] could not demonstrate to the FDA that the Rat Study was irrelevant to humans."
FDA Reverses Position, Approves Belviq
Following its decision to not approve lorcaserin, the FDA requested further information from Arena about the rat study results' relevance to humans. FDA recommended long-term studies to demonstrate that the drug's risk of carcinogenicity was rat-specific. Ultimately, the FDA determined that the increased risk of tumors in rats was not applicable to humans, and approved Belviq in June 2012. 
An FDA review document from 2012 stated that the committee generally agreed the drug is safe when used at the concentrations intended for patients. However, it added that there was some concern about an "as-of-yet undefined vulnerable patient population who are more likely to develop a tumor due to lorcaserin." Safety information on the FDA-approved Belviq drug label mentions the rat cancer studies, but says the findings were based on doses much higher than those used by humans. 
Eisai Inc., which acquired Belviq from Arena Pharmaceuticals in 2016, told Everyday Health that "the relevance of these findings in animals to humans is unknown." At the FDA's request, Eisai is pulling Belviq and Belviq XR off U.S. shelves. 
Considering a Belviq Lawsuit? We Can Help. 
The FDA's latest assessment of Belviq concludes that the drug's potential risk of cancer outweighs its benefits. Unfortunately, this warning may be too little, too late for some patients. 
If you took lorcaserin and were diagnosed with cancer, you could be eligible to file a Belviq lawsuit. A successful lawsuit against the drug's manufacturer can recover money for damages, such as medical bills, pain and suffering, and lost wages. Due to strict lawsuit filing deadlines, you should speak with a lawyer as soon as possible to determine the best course of action. Call 855-300-4459 or contact us for a free legal consultation.