The Regulatory Battles Uber Faces in 2017
Published January 06, 2017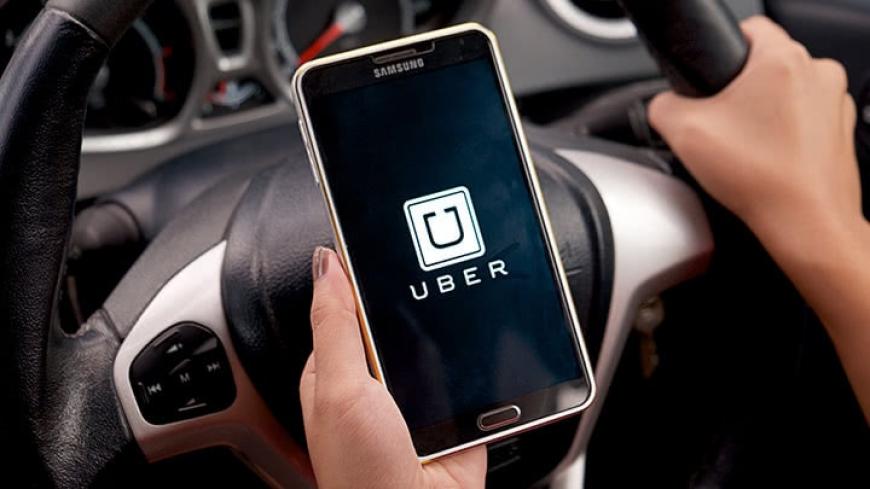 In 2016, Uber unleashed a host of innovations: self-driving cars, UberFreight, and more. But with innovation comes new regulations—something Uber consistently demonstrates it doesn't have the patience for.
Some cities and states believe that by siding with Uber, they are standing for innovation, while others are taking a more cautious approach and are trying to rein in the company. It has created a complicated legal landscape that is still trying to catch up with the new technology.
Here are some of the major legal issues we think Uber will wrestle with in 2017.
State Battles Over Self-Driving Legislation
In November 2016, the Department of Transportation created the first Federal Automated Vehicles Policy, leaving the manufacturing of self-driving cars to companies, and the development of laws and regulations to the states.
Though the document warns against states creating inconsistent legislation, it also says that "states may wish to experiment with different policies and approaches."
These "experiments" have already been tested during Uber's self-driving car pilots. In Pittsburgh, the pilot has been relatively uneventful, compared to San Francisco, where the company received a cease-and-desist letter from the Attorney General within two days of the pilot's launch.
Uber refused to obtain an autonomous vehicle testing permit from the state—which only costs $150.
Uber refused to obtain an autonomous vehicle testing permit from the state—which only costs $150—arguing that their vehicles still required human drivers and therefore did not fit within California's definition of self-driving. Making matters worse, cameras captured their autonomous cars running red lights and making unsafe turns in bike lanes.
Though Uber dismissed traffic violations as human error from their operators, in the end they shipped their cars to Arizona.
Arizona Governor Doug Ducey welcomed the company, saying, "While California puts the brakes on innovation and change with more bureaucracy and more regulation, Arizona is paving the way for new technology and new businesses."
In addition to Arizona, Uber may also test their autonomous vehicle technology in Michigan this year. Though there haven't been any announcements, the state just legalized self-driving cars without licensed drivers, steering wheels or brakes.
Without clear, consistent oversight, though, the legal skirmishes and unsafe driving that we saw in California will likely continue. Increased federal regulation is likely to come, but it may favor Uber and other autonomous vehicle manufacturers: Uber CEO Travis Kalanick and Elon Musk are both on the President-elect's Strategic and Policy Forum.
Transit Partnerships Demand Greater Transparency
In 2016, some city officials cut back on public transit spending and began offering residents vouchers for Uber rides instead. These programs are often referred to as "First Mile Last Mile" since they replace the first and last few stops of a route where there are the fewest passengers.
Is it wise to give Uber even more power?
For a city's budget, it often makes financial sense to replace low-traffic bus routes with subsidized Uber rides. Florida cities like Pinellas Park and Altamonte Springs (which pays 20% for all Uber rides within city limits) have done this and claim it's a success.
It's a worrisome trend, though, and may negatively affect citizens who rely on public transportation the most. Citizens who don't own smartphones or credit cards can't order a ride. And the disabled would likely have a harder time getting around, as it's still difficult for passengers to find Uber drivers who can accommodate wheelchairs and guide dogs.
Swapping out bus routes for Uber rides also shifts the power away from local authorities to a private company. In addition to replacing public sector jobs with poor contract jobs (see below), it also limits government access to ridership data, which Uber considers confidential information.
New York City is currently battling this issue. The city requires drivers to report pick-up locations and times, but they want to extend this to include drop-off locations and times. Officials argue the data would be used to identify incidents of driver fatigue, but Uber thinks it's an invasion of privacy.
"At the moment Uber and Lyft are subsidizing U.S. ridership, and one day they're going to start profiting from it."
While New York City's argument certainly has some holes, Uber hasn't proven to be the best privacy protector: Former employees revealed last year that workers tracked the locations of ex-partners and celebrities.
More importantly, is it wise to give Uber even more power? What happens if Uber decides to end these partnerships and local cities are left without efficient bus or train routes?
And, as Slate author Henry Grabar points out, "At the moment Uber and Lyft are subsidizing U.S. ridership, and one day they're going to start profiting from it."
Drivers Push to Be Employees, Not Contractors
Will 2017 finally settle Uber's longest fight, over whether drivers are employees or contractors?
The company has maintained that by classifying drivers as contractors they are providing them with the flexibility drivers desire. "Flexibility" is a common term the company uses to defend why they deny drivers basic employee rights, like informing them when fares are reduced or ensuring that drivers are paid at least the minimum wage.
Two pending class action lawsuits representing drivers in California and Massachusetts will lend weight to the classification debate.
U.S. District Judge Edward Chen rejected the $100 million settlement, saying that it was unfair to drivers.
In April 2016, Uber proposed a $100 million settlement that, if accepted, would have maintained drivers' contractor status. But U.S. District Judge Edward Chen rejected the settlement, saying that it was unfair to drivers. (The two parties have since resumed negotiations.)
A new thorn for drivers is the Ninth Circuit Court of Appeal's decision to uphold Uber's arbitration agreements—an agreement that Judge Chen declared was "unconscionable." The September 2016 decision ruled that drivers who joined Uber in 2013 and 2014 must settle their disputes in private arbitration, rather than class action lawsuits. This decision will likely disqualify thousands of drivers who were originally in Massachusetts and California's employee misclassification suit.
ClassAction.com will continue to follow this debate to provide Uber drivers with the latest information on their worker classification and legal rights. If you are an Uber driver, contact us today with your legal questions.